The effective screen area will be 93.3%
Despite the fact that the announcement of Xiaomi 13 did not take place on December 1, as previously planned, the leaks of materials about the new product did not stop. Today, several Chinese sources have published renderings of the Xiami 13, which show a real smartphone in the hands of the user.
The device is expected to feature a screen with a very narrow bezel that will set an industry record for width, as well as an embedded front-facing camera. A metal flat frame stretches along the perimeter of the smartphone, which connects the screen to the back panel. In this regard, there are similarities with the iPhone 14.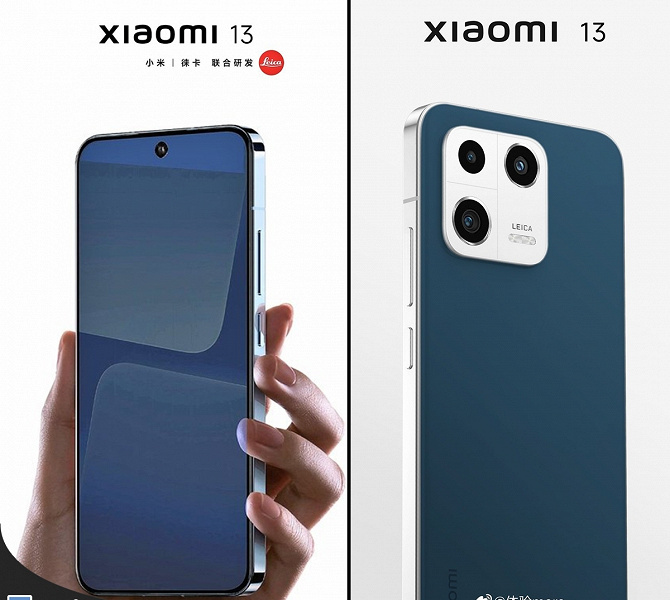 According to official reports, Xiaomi 13 will have a custom-made high-quality OLED flat screen with a 1.61mm wide bezel on three sides and a 1.81mm wide chin, and an effective screen area of ​​93.3%. For comparison, the iPhone 14 has a bezel width of 2.4mm.
Xiaomi has already confirmed that Xiaomi 13 will be equipped with Snapdragon 8 Gen 2 SoC, latest generation LPDDR5X RAM and UFS 4.0 flash memory.
In addition, the phone will receive a Leica camera with an additional 75mm lens, while the older model will be equipped with a one-inch Sony IMX989 sensor.