There will be a simpler version – with a 14-core Core i5-14500HX
The Geekbench database has published the test results of the new Xiaomi gaming laptop (it appeared under the code designation TM2211). Its peculiarity is the use of powerful 14th generation Intel Core processors.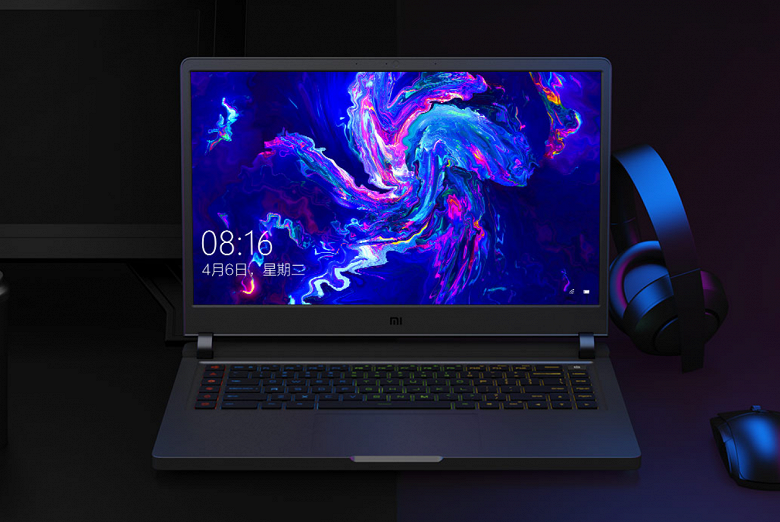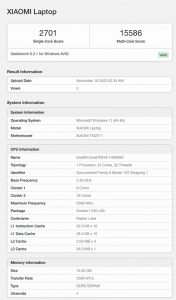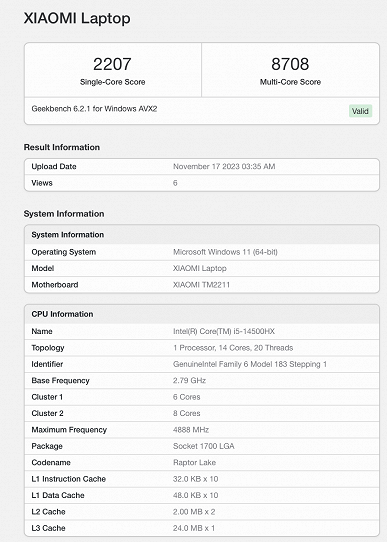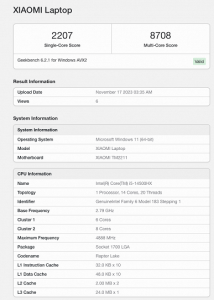 Xiaomi is preparing a powerful gaming laptop with a 24-core Intel Core i9-14900HX processor
The top version will have a 24-core Core i9-14900HX, and the simpler version will have a 14-core Core i5-14500HX. The amount of DDR5 RAM in the tested version is 16 GB, but larger options will probably be offered. There is no information about the graphics accelerator, but with a high degree of probability we can talk about the Nvidia GPU of the GeFroce RTX 40 Laptop line.