Is it not clear what kind of chip it is based on?
The Sony PlayStation Portal portable game console went on sale, and the first video with the disassembly of this device immediately appeared on the Internet.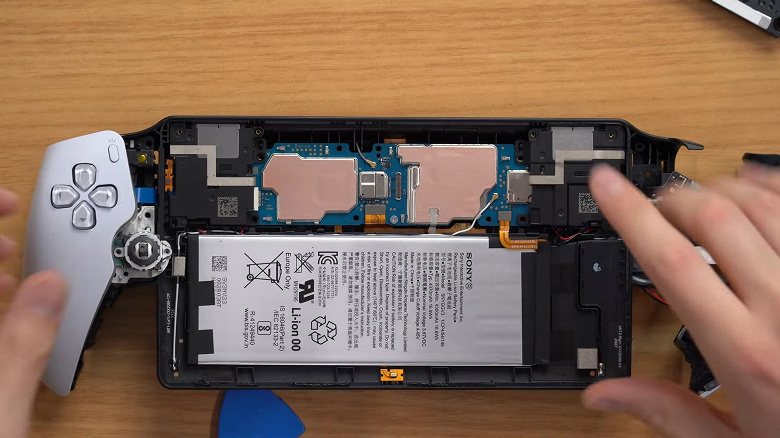 It turned out that disassembling Portal, despite its technical simplicity, is not so easy, and maintainability, apparently, is not very good. 
PlayStation Portal doesn't hide anything unusual inside
The battery capacity is 16.9 Wh. There is no active cooling system, but this is because it is based on a rather low-performance chip. More precisely, its low performance can be judged precisely by the absence of any active CO, since the SG4150P number does not allow us to find any clear details about its configuration. Considering that the console does not process data itself, but only displays games launched remotely, performance is not required here. 
Let us remind you that Portal may become a more interesting product in the future, since Sony does not exclude the possibility of adding support for the cloud gaming service PS Now , and then a PS5 will not be required to run Portal.
`