The thickness of its case is only 5.4 mm
The company has announced two new colors for its flagship foldable smartphone Xiaomi Mix Fold 2, which at just 5.4mm is the thinnest 5G smartphone in the world. The same Galaxy Fold 4 has a thickness of 6.3 mm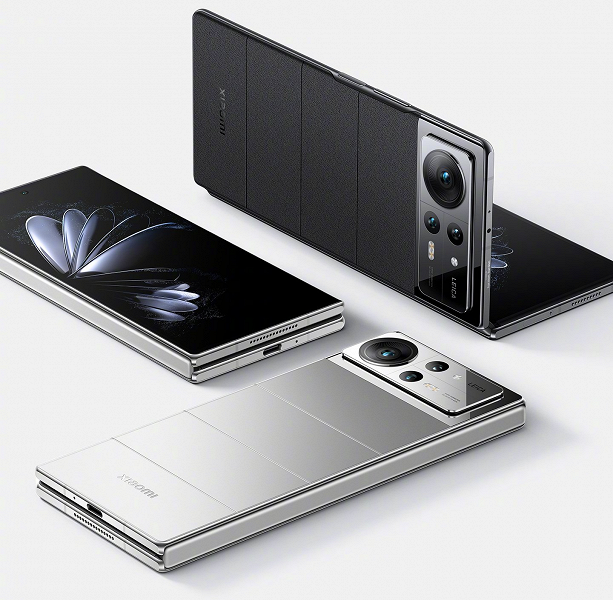 n addition, the manufacturer will release the Xiaomi Mix Fold 2 deluxe edition, which will include a smartphone in the new Moonlight Silver color with 12 GB of RAM and 1 TB of flash memory, two cases, Xiaomi S1 Pro smartwatch and new Xiaomi Buds 4 Pro noise-canceling headphones.
The thickness of Xiaomi Mix Fold 2 when folded is only 11.2 mm. Owners and reviewers claim that it feels as close as possible to conventional mono block smartphones in terms of sensations in the hand. Xiaomi MIX Fold 2 is equipped with third-generation hinge technology of Xiaomi's own design. The movement is only 8.8mm thick, which is 30% thinner than industry standard thicknesses.
Xiaomi Mix Fold 2 is the first Chinese smartphone to feature a Samsung Eco OLED screen with a resolution of 2160×1914 pixels. The Eco OLED screen increases light transmission by 33% and is also the only foldable screen on the market that achieves a full screen high brightness of 1000 cd/ m2 . The internal screen has an aspect ratio of 4:3.55.

Outside, there is a 6.56-inch screen with a resolution of 2520×1080 pixels and an aspect ratio of 21:9. It is made of Samsung E5 AMOLED material and also has a full screen brightness of 1000 cd/m 2