Costs 300 dollars
Xiaomi has officially introduced the new Mijia 1000G Plus purifier and water dispenser.
According to the official data, this water purifier is equipped with an upgraded touch control dispenser, which can realize intelligent quantitative water dispensing.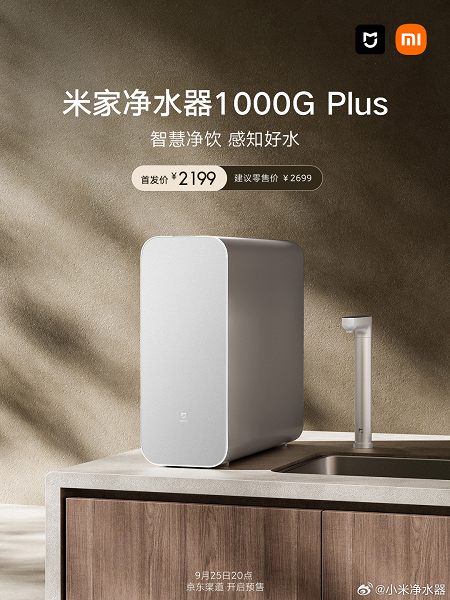 Xiaomi's flagship water purifier has been introduced. It is suitable for mother and baby
It also has a large capacity and allows you to fill a standard cup (volume not specified) in 3 seconds. The device produces drinking water of the highest quality, it can be used for mother and child.
Xiaomi has announced that this water purifier will be available at the Xiaomi flagship store on JD.com today.
The price of the Xiaomi Mijia 1000G Plus is $300.
`