Best Paying Retail Jobs
You may not think of retail when you think of high-paying jobs, but believe it or not, there are a few retail positions that offer good salaries. According to Indeed, the national average salary, as of May 2022, is $18.89 per hour.
So if you're looking for a high-paying job that doesn't require a college degree, retail may be the sector for you. Check out this list of the best-paying retail jobs and see which one is right for you.
What Is a Retail Job?
A retail job is any position in a shop or store that involves interacting with customers. This can include anything from sales associates to retail account managers and store managers.
Retail jobs vary greatly in terms of day-to-day responsibilities, but most of them involve some combination of:
`
customer service
merchandising
and inventory management.
To be successful in a retail job, you must have strong communication skills, be comfortable working with all types of people and be able to stay organized when faced with constant demands and changing priorities.
Additionally, the ability to quickly and efficiently process payments is crucial for most positions in retail.
Whether you want to start your career in retail or are simply looking for a change of pace, there are plenty of opportunities available out there!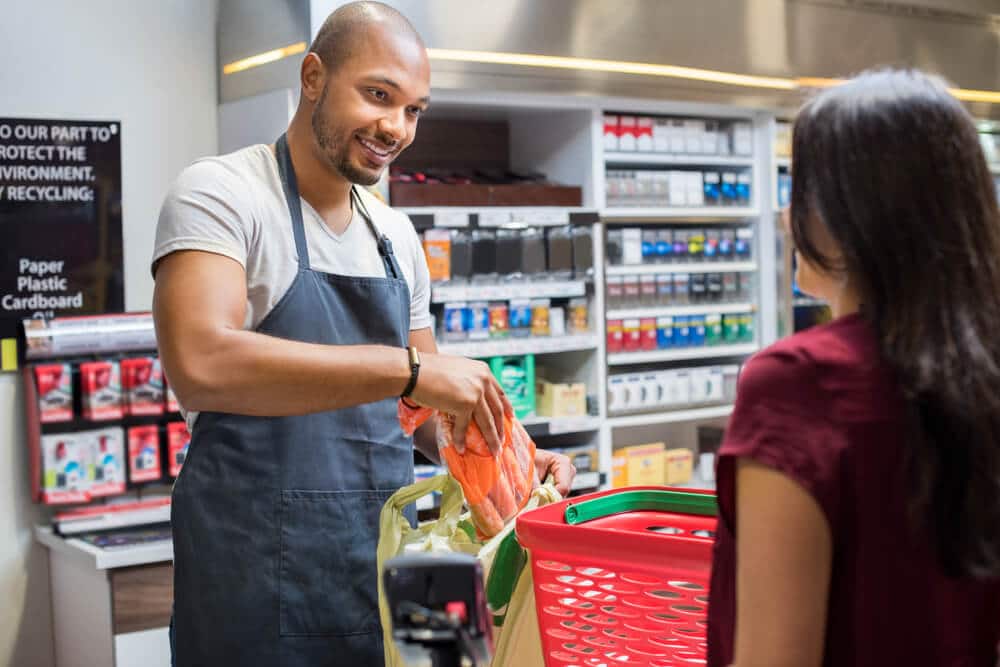 Highest Paying Retail Jobs in The US
There are various jobs in the retail industry, each with its benefits and drawbacks. Some jobs, such as sales associates, are relatively low-paying but often have flexible hours and easy availability.
Other positions, such as store manager or customer service supervisor, tend to pay more but require more experience or education.
However, the highest-paying retail jobs tend to be in managerial or executive roles. These positions typically involve negotiating partnerships with vendors, managing employees, and budgets, and making strategic decisions about product selection, pricing, and distribution.
Whether you're looking for a starting position or aiming higher up on the corporate ladder, there are plenty of opportunities for success in the retail sector.
So if you want to earn top dollar working in retail, focus on gaining experience in management positions and developing your skills in areas like negotiation, communication, marketing strategy creation, and decision-making.
With hard work and determination, you can be sure to find a well-paid job in this exciting industry!
1. Hobby Lobby – $18.50/HR
The arts and crafts supply store chain has been named by Forbes as one of America's best large employers partly because of its pay structure.
They also provide healthcare coverage and set a starting wage for all full-time workers at $18.50 per hour, making them one of the most sought-after retailers to work for.
The average salary for a store manager is $76,968 per year.
2. Lowes – $13/HR
For over a hundred years, Lowe's has been helping people improve their homes. From appliances and tools to building materials and décor, Lowe's has everything you need to make your house a home. And with over 2,197 stores nationwide, there's always a Lowe's nearby when you need it.
Employees at Lowe's enjoy a number of benefits, including:
disability and life insurance
health, dental and vision insurance
Flexible spending and health savings accounts
401k with company match
generous vacation time
and educational assistance.
And while there are many different positions available, according to Zippia, these are the highest paying jobs at Lowe's: