Nearly 13,000 games were released on Steam last year
According to published statistics from SteamDB, calendar year 2022 set a record for the number of new games that appeared on the digital distribution service for PC games.
Last year, almost 13 thousand games were released on Steam (12984), that is, an average of 35 new games appeared in the service daily. In 2021, the number of new releases was 11,563 games, and in 2020, 9,827 new games were released.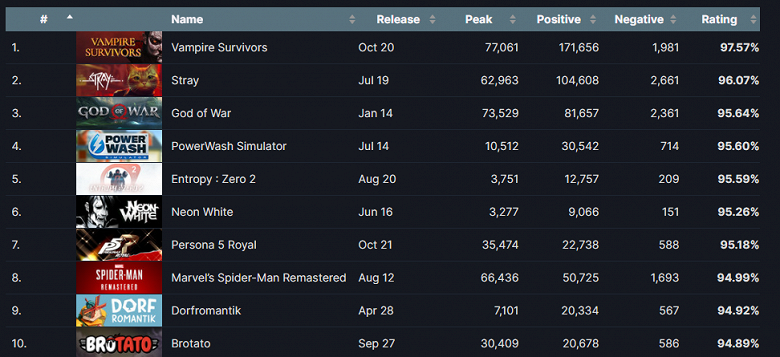 In addition, the most highly rated games of 2022 were named. Vampire Survivors ranked first with a score of 97.57%. The second place was taken by the Stray game about a cat with a score of 96.07%, and God of War closed the top three with a score of 95.64%.