New CPUs can get up to 528 cores
We have already seen photos of the LGA7529 socket for the new Intel Xeon server processors, and now it's time to understand how huge the CPUs themselves will be.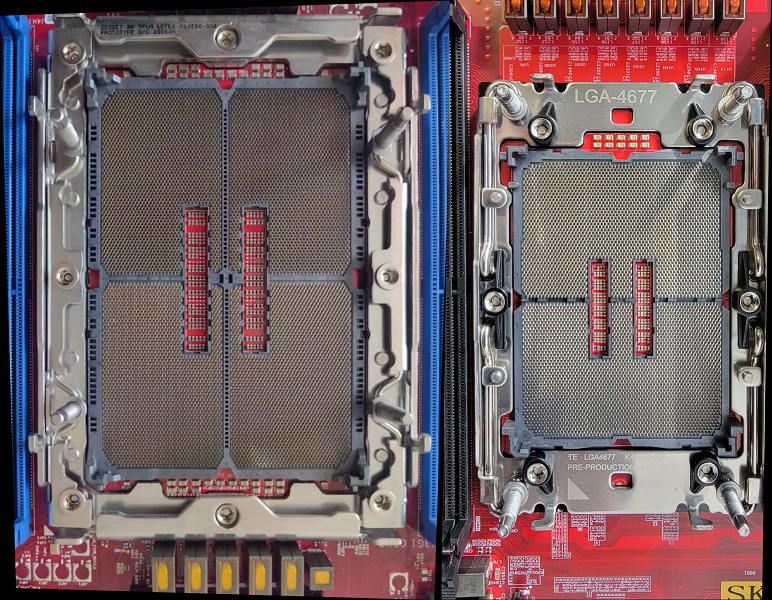 The comparison photo shows the LGA4677 socket for the recently released Sapphire Rapids processors and the much larger LGA7529 for the upcoming Granite Rapids and Sierra Forest CPUs .  
According to preliminary calculations, the dimensions of the new CPUs will be about 105 x 70.5 mm, that is, they will be about 70% larger than the current generation, which is rather big in itself. For comparison: the dimensions of the monstrous Epyc Genoa are approximately 72 x 75.4 mm. It is quite possible that the new Intel processors will be the largest on the market at the time of release. 
The LGA7529 (Birch Stream-AP) platform is expected next year. As part of the platform, Intel is going to release two lines of completely different processors. The first will be Granite Rapids, which will reportedly contain up to 128 large Redwood Cove + cores, and the second will be Sierra Forest, which will have all small cores, but there will be either 344 or even 528 of them.