Dell already uses CAMMs
It seems that a new type of RAM may appear in laptops in the foreseeable future. 
Industry organization JEDEC is in the process of developing new CAMM memory specifications. The organization has already voted to approve the CAMM 0.5 specifications, and version 1.0 could be adopted later this year.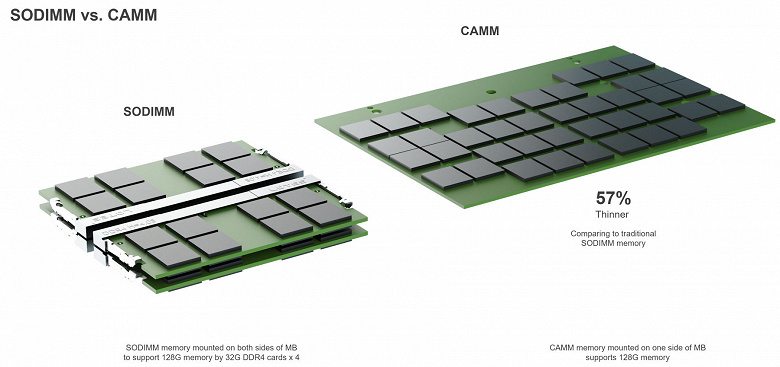 Thus, laptops with such memory may appear on the market as early as next year. It is possible that manufacturers will time the launch of a new type of memory in mobile PCs to coincide with the launch of new Intel and AMD CPUs. 
Recall that the CAMM (Compression Attached Memory Module) standard was shown by Dell almost a year ago . Its essence is very simple: one such module actually combines two familiar SO-DIMM modules, thus saving space in a laptop. The CAMM module is 57% thinner, and the double-sided version is characterized by a capacity of 128 GB, which will allow it to replace four 32 GB SO-DIMM modules at once.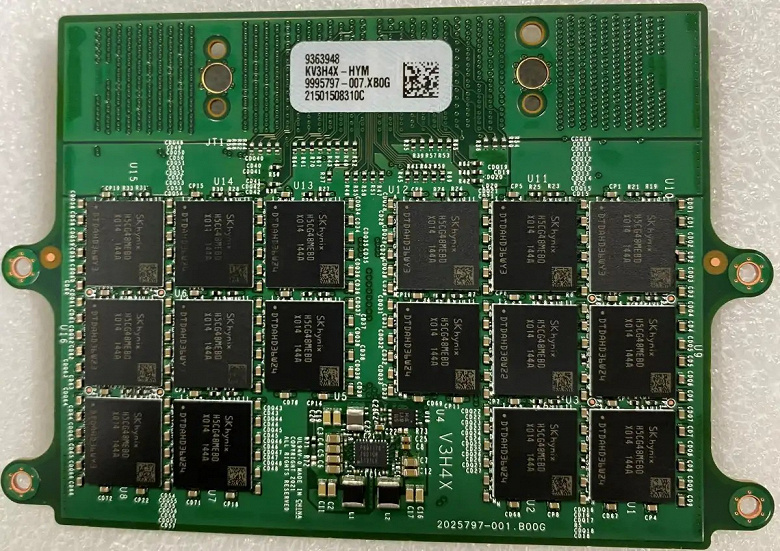 Dell already has several laptop models with CAMM memory, and the company has been working on the standard with Intel and others as an open standard. Apparently, this allowed JEDEC to approve the development so quickly.