With updated Explorer, AI in Paint, and integrated RAR support
Microsoft has released the largest update to Windows 11 since the existence of this OS. There are a lot of new things in it, and one of the main new features is the Copilot function.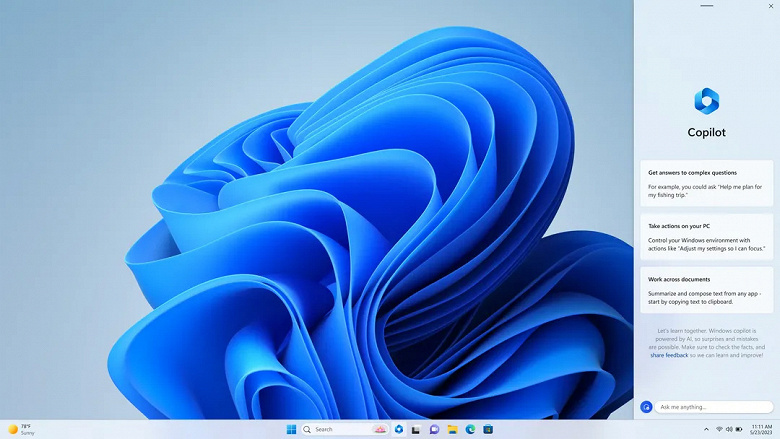 Copilot is a reimagined Bing Chat chatbot adapted for use on Windows. It opens into a classic sidebar that lets you manage your PC settings, launch apps, or get answers to questions without having to go to Google. To some extent, Copilot replaces Cortana.
The update added artificial intelligence to the familiar Paint, Scissors, and Photos apps. Some Photoshop features (transparency and layers) have also appeared in Paint, and an AI image generator is also promised.
A holiday for all Windows 11 users: Windows 11 23H2 has been released
AI in Scissors allows you to "cut" text from an image, copy it, and paste it, for example, into a text document or table. In Photos, AI will automatically separate the subject from the background and blur the background. Naturally, in the settings, you can specify the degree of "intensity" of the blur.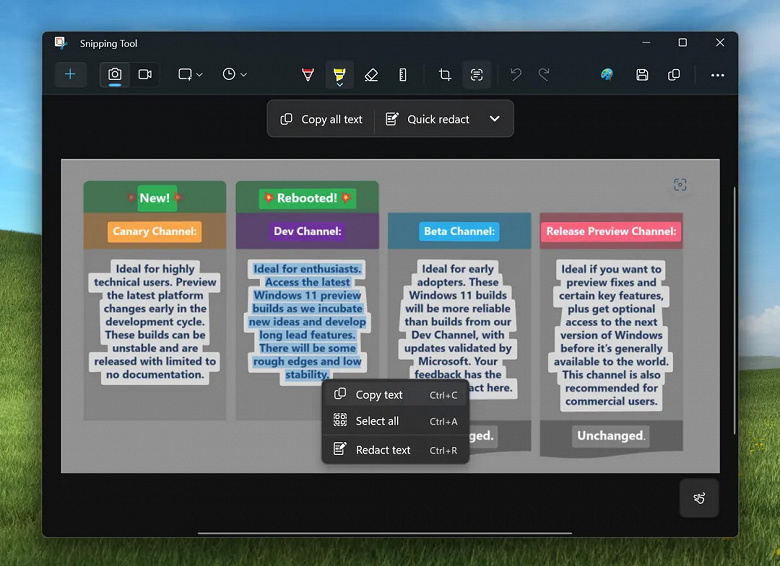 Explorer hasn't added much to its capabilities, but it has changed in appearance and is more in line with the style of Windows 11. It now has larger file thumbnails and an option to display the latest files in a carousel style.
`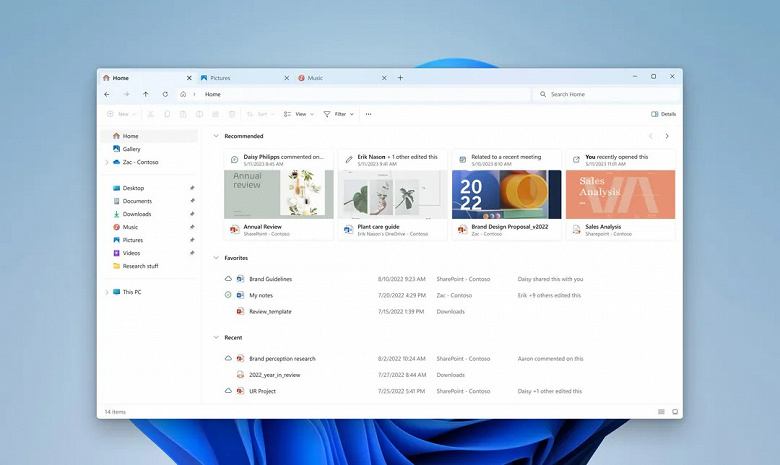 Windows 11 23H2 integrates the ability to control RGB lighting of various devices (case fans, mice, keyboards, monitors, etc.) from various manufacturers (Acer, Asus, HP, HyperX, Logitech, Razer). That is, now to adjust the backlight, you will not need to install third-party applications.
Windows 11 23H2 also integrates support for RAR and 7-zip file archives, so you can do without WinRAR. And this, of course, is not a complete list of innovations.