And by the time the CPU is officially released, performance may be even higher
One of the first devices based on the Intel Core Ultra 7 165H mobile processor was tested on Geekbench. The result was very good: this Meteor Lake CPU scored approximately the same points as the current flagship Core i9-13900H.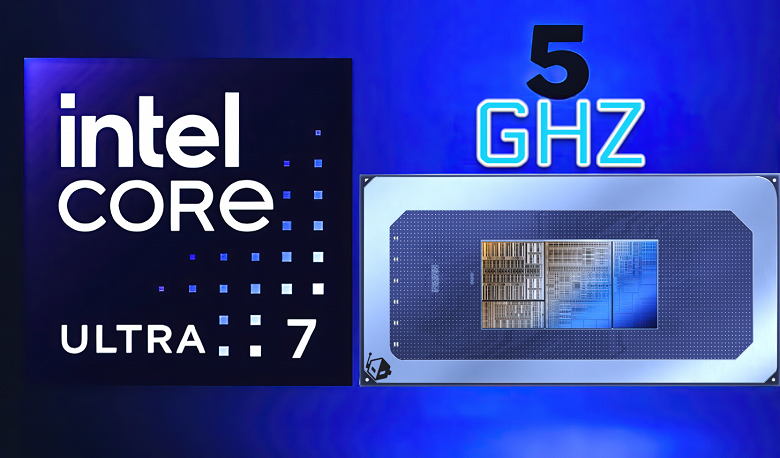 At the same time, several points should be noted: firstly, testing was carried out in the "Balanced" power mode and not "Maximum performance", and secondly, by the time of the official release, CPU performance may be higher.
Intel Core Ultra 7 165H with a frequency of 5 GHz demonstrates excellent performance in Geekbench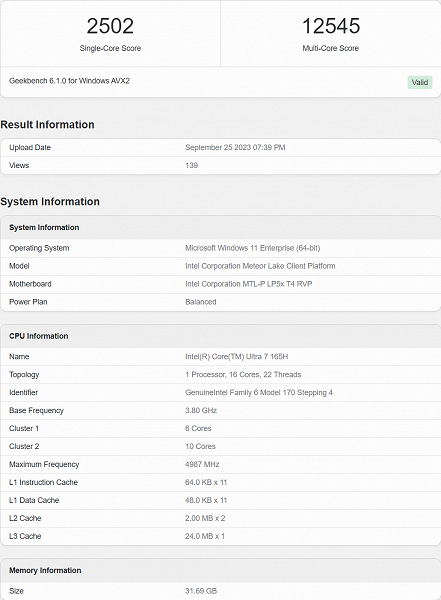 Now a little about the characteristics. Intel Core Ultra 7 165H – 16-core 22-thread processor. High-performance cores (6) – Redwood Cove, energy-efficient – Crestmon (8 in number). But that's only 14 – where are the other two? The fact is that 14 cores are in the CPU chipset, and two more energy-efficient ones are in the SoC chipset; they will be used for tasks that require minimal computing power. The volume of third-level cache memory is 24 MB, and CPU frequencies are 3.8–5.0 GHz. TDP – from 15 to 28 W.
In Geekbench 6.1, performance was 2502 points in the single-threaded test and 12,545 points in the multi-threaded test. For comparison: the performance of the Core i9-13900H is 2450 and 12800 points, respectively.