It will be released June 13th
The new tiny Jelly Star smartphone will be released on June 13, 2023. Early buyers will be able to purchase it for $139.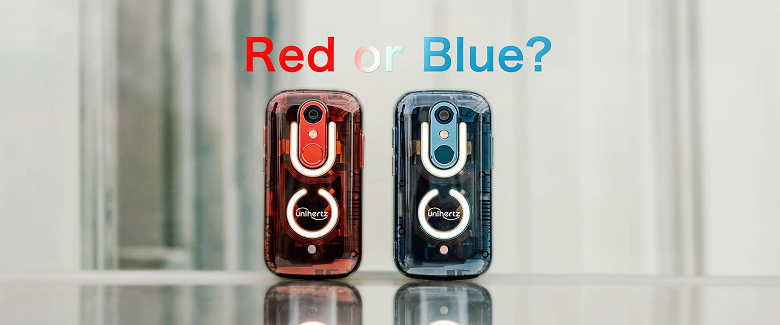 Its width and height are only 49.6 mm and 95.1 mm, respectively, while the thickness is 18.7 mm. The device weighs only 116g. Jelly Star offers a red or blue translucent plastic case that allows a good view of the inside of the phone.
The Jelly Star features a 3.03-inch 480 x 854-pixel LCD display with a 60Hz refresh rate, as well as an 8-megapixel front and 48-megapixel rear camera with support for face and fingerprint unlock.
A tiny transparent smartphone with a three-inch screen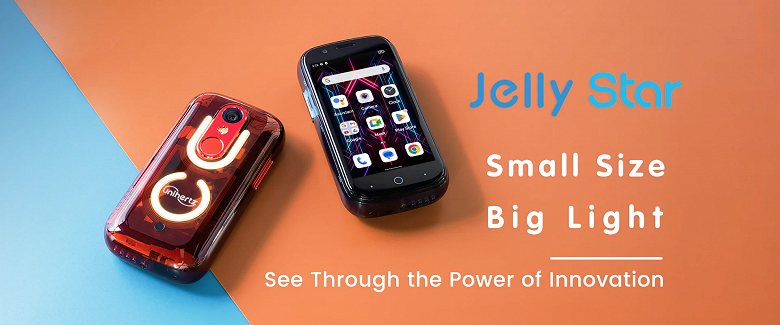 Jelly Star is equipped with MediaTek Helio G99 SoC, 8 GB of memory and 256 GB of UFS 2.2 flash memory, a 2000 mAh battery and runs on the Android 13 operating system.

The equipment includes a programmable button, an SD card slot, a 3.5 mm headphone jack. There is support for 4G, Bluetooth 5.3, Wi-Fi ac and NFC.
`