Such CPUs are expected in the fall
Despite the fact that there are still a few months before the release of new Intel processors, and it is not clear when exactly they will hit the market, GMK has formally announced a new mini-PC that will receive a Meteor Lake Core Ultra CPU.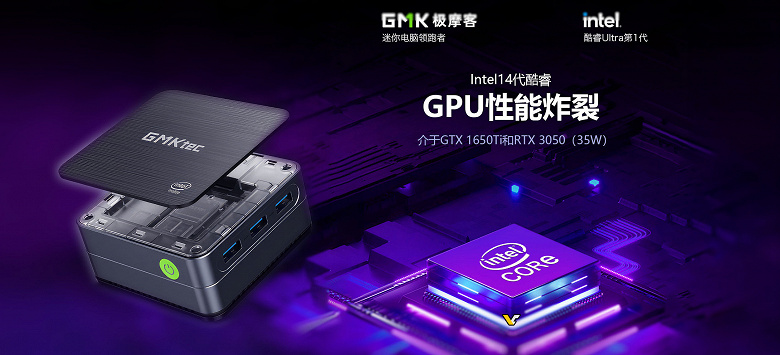 A truly gaming iGPU will soon be at Intel.
There are no special details yet, but the manufacturer has stipulated a curious detail. According to his data, the performance of the integrated GPU in the processor will be at a level between the GTX 1650 Ti and the 35-watt RTX 3050 Laptop. This is a very high figure, which even the Radeon 780M does not achieve, which is currently the most powerful iGPU by a wide margin from all competitors. 
Thus, Meteor Lake will receive very powerful iGPUs, at least in the case of older models. Given that no new AMD processors are expected in this segment this fall, it is likely that Intel will at least temporarily take the place of the manufacturer of the most powerful iGPU among x86-bit consumer processors.