Nobody has released such RTX 4060 yet
While Palit has released an unusual RTX 4060 with a shortened PCIe 4.0 slot , Gigabyte is preparing a truly unique graphics card, the feature of which is quite useful.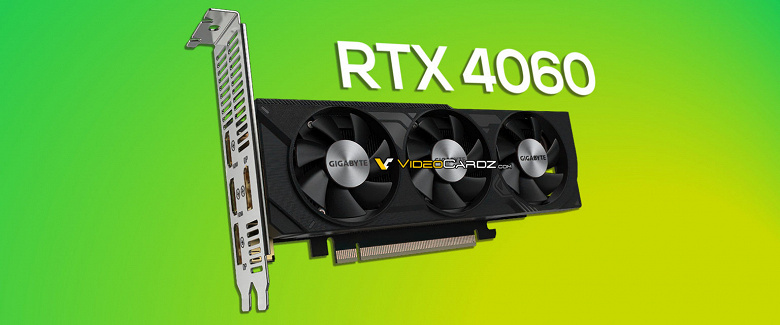 The company has created a low-profile GeForce RTX 4060! Yes, and a cooling system that includes three fans at once. 
A truly unique GeForce RTX 4060.
And if the number of fans does not particularly affect user characteristics, then a low-profile card with such performance is an extremely rare product. Among the RTX 4060, there have never been such ones at all, but even just in this segment it is almost impossible to find something in this form factor.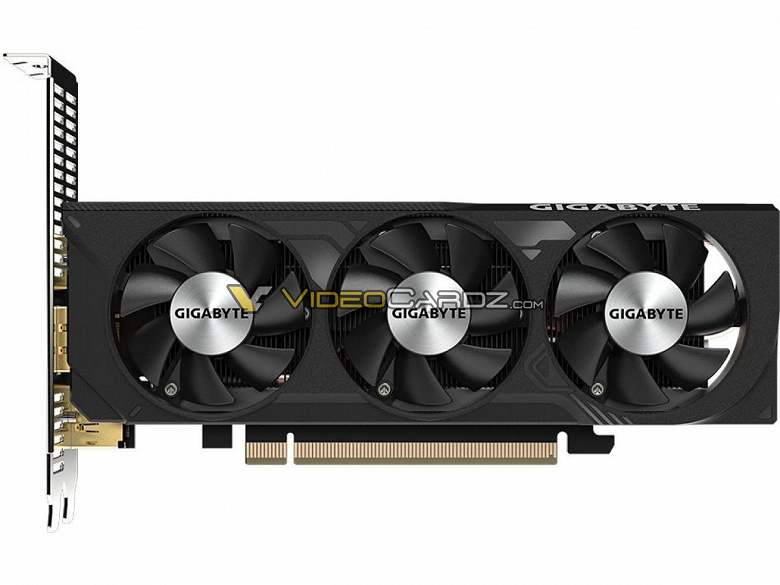 The adapter is equipped with one eight-pin power connector, and the cooler includes heat pipes, so the cooling seems to be at least normal. You can also note two HDMI and two DisplayPort. There are no other details yet.