Only one airline in the world operates such aircraft, and it is not in Russia
As Vzlyot reports, the Voronezh Aviation Plant has completed a set of works to restore the airworthiness of the long-haul wide-body passenger airliner Il-96-300 (CU-T1250), owned by the Cuban airline Cubana. Yesterday the plane flew from Voronezh to Zhukovsky, and soon it should go home to the "Island of Freedom".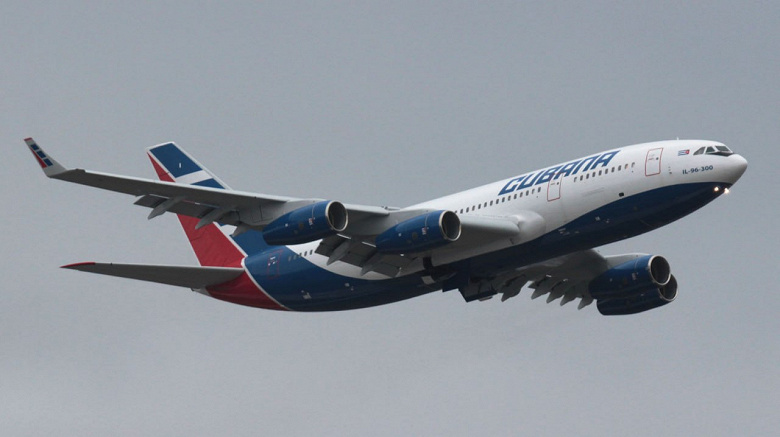 After repairs and extensive maintenance, one of the last passenger Il-96-300 took to the skies
Cubana has four passenger Il-96-300 aircraft, the CU-T1250 was the safest of them: it operated flights until February 2022. CU-T1251 landed in 2021, CU-T1717 in 2017, CU-T1254 in 2013. It is expected that upon returning to Cuba, the Il-96-300 (CU-T1250) will again enter regular routes.
Cubana is the only airline in the world that, until the beginning of last year, carried out commercial passenger transportation on the Il-96-300. Il-96-300s also fly in Russia, but only as part of the Rossiya SLO (that is, such aircraft are not used on regular flights).