There's more liquid nitrogen ahead
The day before yesterday, overclocker Sampson managed to overclock the 96-core Ryzen Threadripper PRO 7995WX to 4.8 GHz for all cores using air CO and setting many records, and yesterday he set new records by overclocking the same CPU using a liquid cooling system.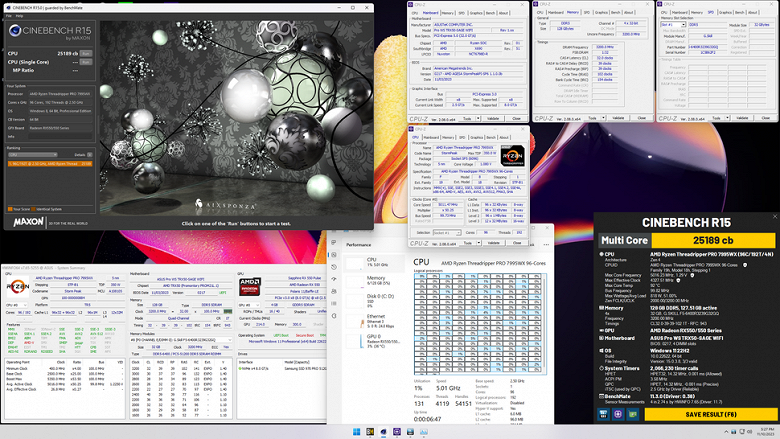 Ryzen Threadripper PRO 7995WX overclocked using liquid CO
The CO was created from a HeatKiller IV processor unit, a ThermalTake radiator and an Enermax pump. This allowed us to increase the frequency of all cores to 5.265 GHz! This was the maximum frequency without any load and with a consumption of about 600 W. In applications like Cinebench, the processor clocked at about 5 GHz, while consuming up to 1 kW of power!
Of course, all this allowed us to set new records. For example, 167,309 points in Cinebench R23.
But in the near future we should definitely expect new achievements when the Threadripper PRO 7995WX is overclocked using liquid nitrogen.