At the same time, iTunes itself will also be updated.
Last year, Microsoft and Apple announced new Apple Music and Apple TV apps for Windows. And now they are available. So far, these are Apple Music and Apple TV, which are expected exclusively for Windows 11 and will functionally replace iTunes, although not completely.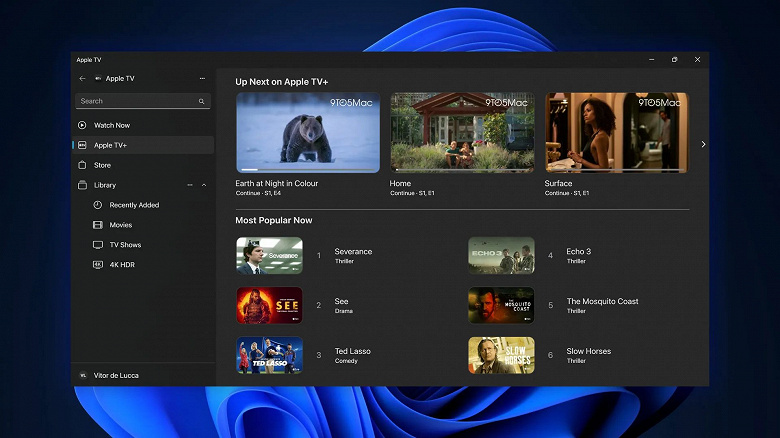 The new apps are similar to the versions that already exist on macOS, although the interface has been slightly redesigned to match the visual requirements of Windows. In technical terms, there is almost no difference – users can watch content from the Apple TV app, including Apple TV +, Apple TV channels, and movies and TV shows from the iTunes Store. 4K HDR resolution is supported if the device itself can "digest" such video settings.
Apple Music also supports all the main features, except for downloading lyrics. Users can access their library from Apple Music as well as from the iTunes Store. All content from iTunes is automatically transferred to the new app. That being said, it's interesting that a new version of iTunes will be released in the future to keep support for audiobooks and podcasts. After all, these features are not supported in Apple Music, and the Apple Podcasts app is available exclusively on Apple devices.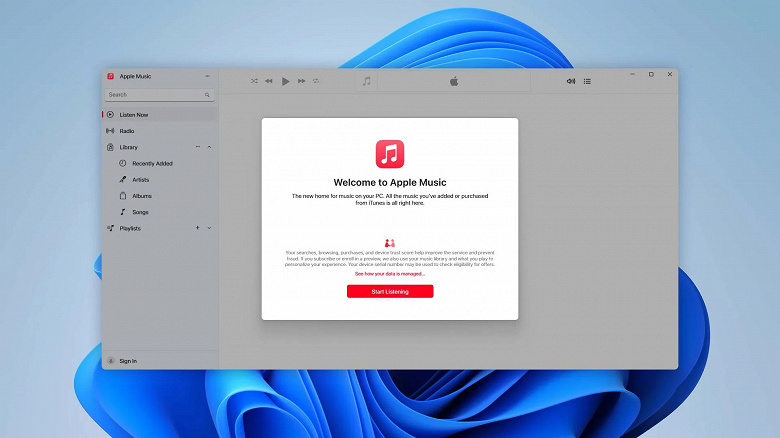 In addition, the Apple Devices utility is presented, designed to manage various Apple devices from Windows computers. It is noteworthy that mentions of "Reality OS" and "xrOS" have already been found there. All apps support dark theme.
The applications themselves can be downloaded from the links:
Apple Music

 ;

Apple TV

 ;

Apple devices

 .
Program pages may not be available in some countries yet. It is recommended to wait and try to download later.