Whether it has an atmosphere is not yet completely clear.
The US Aeronautics and Space Administration (NASA) has shared the latest news on the James Webb Space Telescope. Researchers have been able to confirm the presence of an exoplanet for the first time using data obtained by James Webb.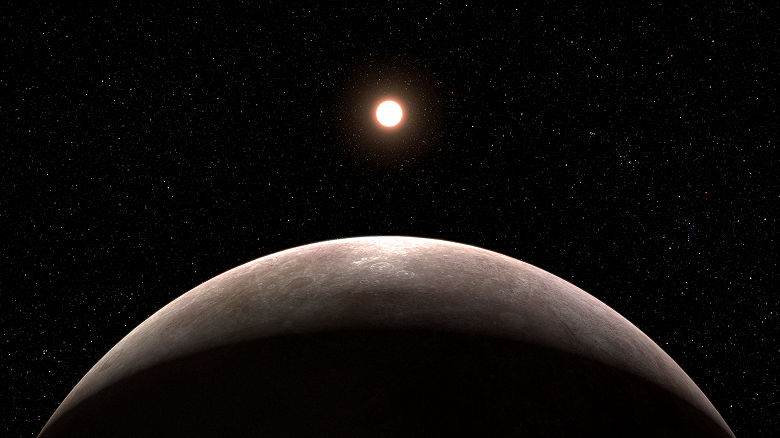 The diameter of the planet LHS 475 b is equal to 99% of the diameter of the Earth. Director of Astrophysics at NASA Headquarters in Washington, Mark Clampin said:
These first observations of an Earth-sized rocky planet open the door to many future possibilities for studying the atmospheres of rocky planets with Webb.
He also noted:
Webb is bringing us closer to a new understanding of terrestrial worlds beyond our solar system, and the mission is just getting started.
Among all the existing telescopes, only James Webb is able to study the characteristics of the atmosphere of exoplanets the size of the Earth, according to NASA. Erin May from the Applied Physics Laboratory at Johns Hopkins University explained:
These observatories are wonderful. The telescope is so sensitive that it can easily detect a range of molecules, but we cannot yet draw any definitive conclusions about the planet's atmosphere.
The telescope also revealed that the planet is several hundred degrees warmer than Earth. If clouds are detected, researchers may conclude that the planet is more like Venus, with a carbon dioxide atmosphere and a permanent shroud in thick clouds. Another discovery – the planet makes a full revolution in just two days. Although LHS 475 b is closer to its star than any planet in the solar system, the red dwarf's temperature is less than half that of the Sun, so the researchers speculate it may still have an atmosphere.