Preparations for the first Artemis mission with astronauts are progressing with might and main
The US Aeronautics and Space Administration (NASA) has shared interesting news on its lunar program. Technicians opened the hatch of the Orion spacecraft after the completion of the Artemis 1 lunar mission.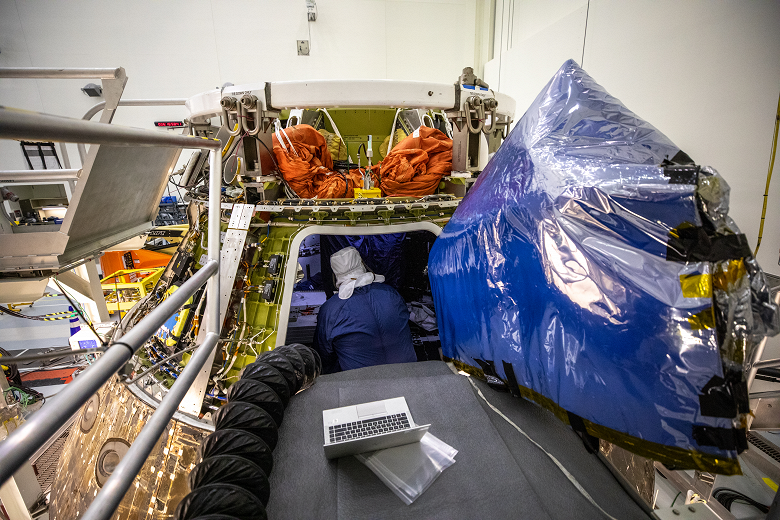 In this photo, a technician is standing inside the crew module to remove the payload and assess the condition of the capsule. Three humanoid figures have already been removed from the ship, which should help scientists and engineers figure out how best to protect astronauts during future Artemis missions to the moon.
This week, technicians will remove nine avionics units from the ship, which will subsequently be repaired for Artemis 2, the first Artemis mission with astronauts. The crew position will also be converted to fly the Artemis 2.
After removing the remaining dangerous goods on board, the spacecraft will go to the test site for tests. This will happen in the coming months.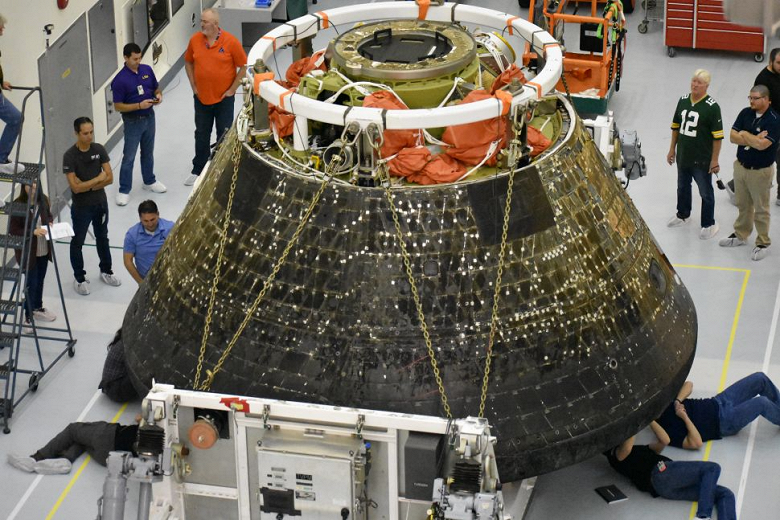 Recall that as part of the Artemis 1 mission, the first launch of the new monstrous NASA SLS (Space Launch System) launch vehicle took place, which sent the Orion spacecraft on an unmanned flight around the moon and back. The ship was launched on November 16, 2022, and it landed on Earth on December 11. In total, the ship spent 25 days in space.