Difference up to 24%
There are no full tests of the new iPhones on the Internet yet, but the first data transfer speed test on mobile networks has appeared. It turned out that the new products are much faster than the previous generation.
More precisely, the iPhone 15 Pro with the new Snapdragon X70 5G modem is significantly superior to the iPhone 14 Pro. The difference depends on the operator, but in existing tests, the maximum reached 24%. True, this is only the download speed. The upload speed has increased, but only slightly.
Apple didn't say this about the new iPhones.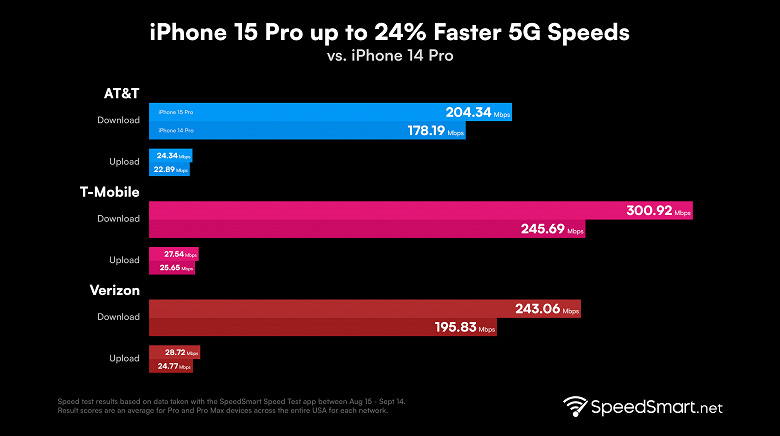 Of course, for most tasks of the average user, there will be no particular difference between 180 and 205 Mbit/s or 245 and 300 Mbit/s, but there is progress, and this in itself is good.