Devices must be running iOS 16 or iPadOS 16
Twitter user @hugelgupf has posted that he can't use his Apple TV because he doesn't have an iPhone or iPad.
Instead of allowing users to read and accept the new terms of service on the Apple TV itself, users are being asked to do so on their iPhone or iPad. Specifically, it says that the mobile device must be running iOS 16 or iPadOS 16 or later versions of those operating systems.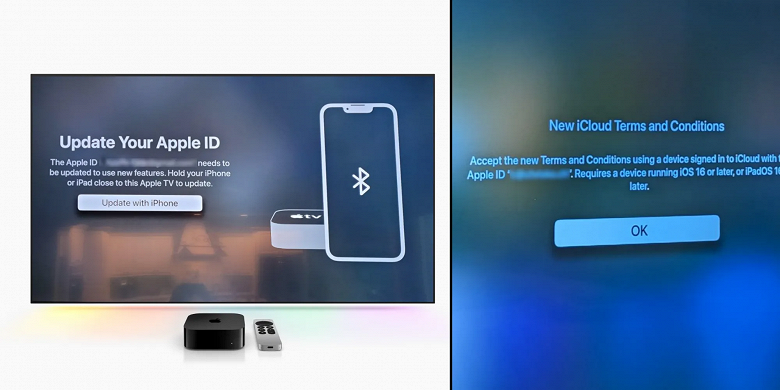 This means difficulties not only for those users who do not have an iPhone or iPad, but also for those whose smartphones and tablets are not eligible to receive iOS 16 or iPadOS 16.
A similar prompt may appear asking customers to "update Apple ID settings" by bringing their iPhone close to the Apple TV. In both cases, these notifications can be temporarily dismissed. But they continue to appear frequently, and some system functions, according to 9to5mac, may not be available until users fulfill the system requirements (which specific functions, the source does not specify). But without the appropriate iPhone or iPad, this is not possible.