8-core processor, 16 GB of RAM and Windows 11 Home pre-installed
Today is a big event for all fans of playing on portable game consoles: Asus has finally officially introduced the Asus ROG Ally game console – a sort of SteamDeck killer.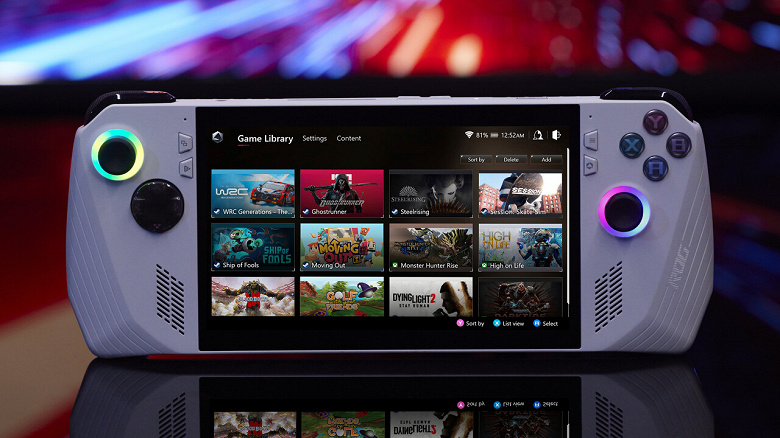 Asus ROG Ally was better than SteamDeck in almost every way. The novelty is equipped with a 7-inch screen with a resolution of 1920 x 1080 pixels, a frame rate of 120 Hz, a maximum brightness of 500 cd/m2 and coverage of 100% of the sRGB color space.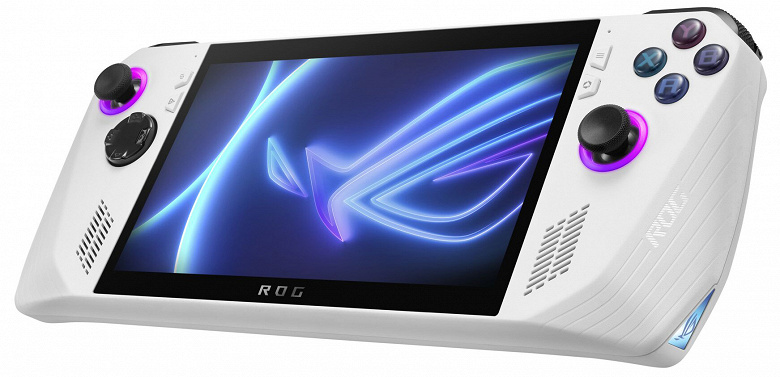 Asus ROG Ally Extreme portable game console
The hardware platform is powerful, with an AMD Ryzen Z1 Extreme SoC with an octa-core Zen4 processor, 24MB of L3 cache, and a TDP of 30W. The SoC includes a Radeon 780M GPU based on the RDNA3 architecture with 12 compute units. The amount of DDR5 RAM is as much as 16 GB, the amount of M.2 SSD with PCIe 4.0 interface is 512 GB.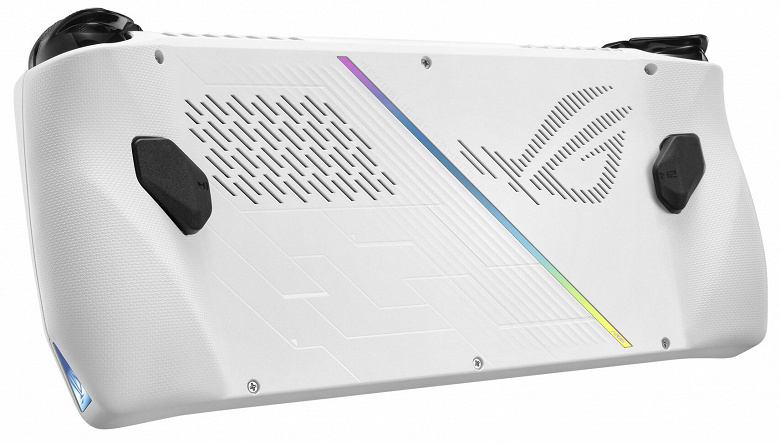 Other equipment includes Wi-Fi 6E and Bluetooth 5.2 adapters, 2 speakers, a standard headphone jack, a USB-C 3.2 Gen 2 port with DisplayPort 1.4 video output, a 40 Wh battery. Dimensions and weight Asus ROG Ally Extreme – 280 x 111 x 21.2-32.4 mm and 600 grams.
`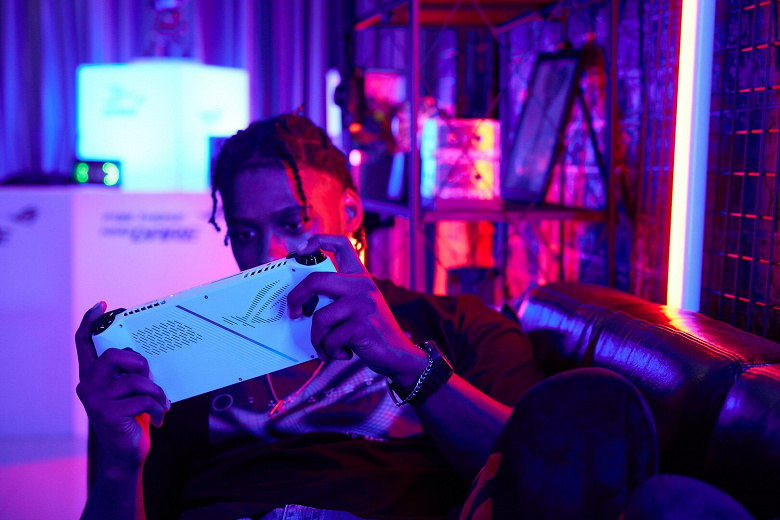 The console was estimated in Europe at 800 euros, in the US the price is less – $ 700. The novelty will appear on sale on June 13. And in the third quarter of this year, Asus will release a simpler version – the usual Asus ROG Ally, not "extreme". It will receive a 6-core processor with a stripped-down GPU (4 execution units instead of 12) and an SSD half the size – 256 GB. The price will be lower by 100 euros/dollars.