But still not everywhere
We have already seen that the portable console Asus ROG Ally in some scenarios can be even slower than Steam Deck . But the authors of the ElAnalistaDeBits channel decided to compare the two consoles in other ways.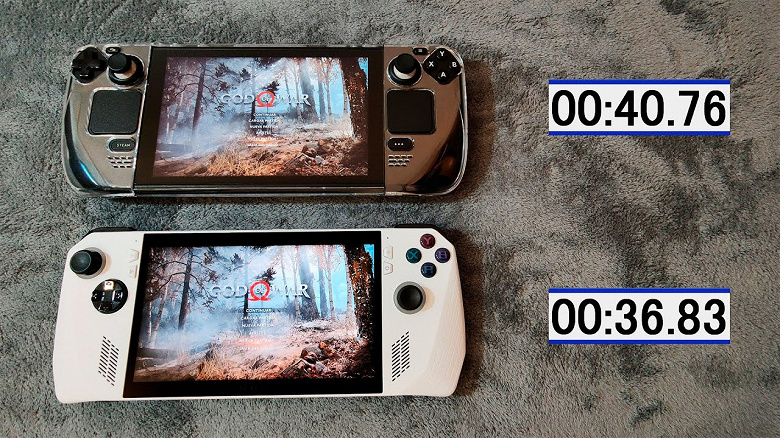 On the example of the game God of War, you can see that the Asus prefix loads the project faster, although the difference is not critical. 
In slow motion, you can clearly see the advantage of ROG Ally in the form of a 120Hz screen. Yes, it consumes more power, but it provides a smoother image. 
Also, of course, the Asus console wins due to the higher screen resolution. Of course, this is an additional load on the GPU, so here you need to understand when 1080p is an advantage and when it is a disadvantage. 
`
Asus ROG Ally in many games in Full HD is faster than Steam Deck in HD
For example, in the Resident Evil 4 remake, the performance of Steam Deck and ROG Ally at the same settings is the same, but subject to different resolutions. That is, the power of the Asus set-top box is enough to provide the same 50 fps, but in Full HD versus 720p from the Steam Deck. In Elden Ring, the situation is even better for ROG Ally, as in Full HD it is more powerful than Valve's console in HD. The same situation is in Cyberpunk 2077 and obviously in many other games. However, there are exceptions, where ROG Ally in Full HD provides less performance than Steam Deck in HD.