iPhone 13 Pro will be priced at $850
Google appears willing to donate money to get someone to buy its foldable Pixel Fold smartphone. As it became known, the company offers an incredibly generous offer under the trade-in program.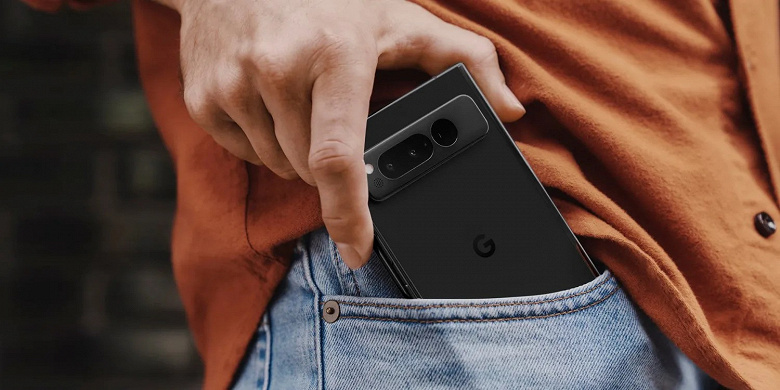 For example, for the iPhone 14 Pro in the basic version with 128 GB of memory, Google is ready to pay $ 900! Recall that such a new Apple smartphone sells for $ 1,000. For the iPhone 14 Pro Max, interestingly, they give the same $ 900. 
Google is willing to pay $900 for the iPhone 14 Pro.
Even more impressive is that the same $900 is given for the iPhone 13 Pro Max, and for the iPhone 13 Pro they will give $850. It is likely that you can buy a new iPhone 13 Pro in the US now even cheaper!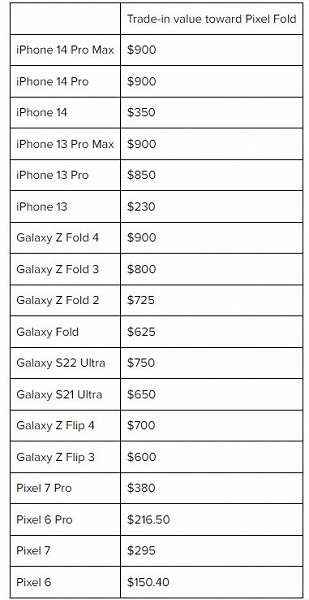 But the base iPhone 14 and iPhone 13 will be priced at just $350 and $230. This hints that Google wants to attract owners of top-end expensive iPhones first. This makes sense considering the Pixel Fold costs $1,800.  
`
Against this background, the $ 380 that Google will offer for its own Pixel 7 Pro seems very interesting.