On Ryzen Z1
The Asus ROG Ally portable gaming console has become available in its junior version.
Let us remember that we are talking about a $600 console based on the Ryzen Z1 APU. The older version, priced at $700, is based on the Ryzen Z1 Extreme.
Asus, who needs a weak console for $600? The younger version of ROG Ally is on sale
The younger hybrid processor is very much inferior to the older iGPU in terms of capabilities: 256 versus 768 stream processors. The processor part is also weaker: the younger APU has only six cores. In addition, if the information that this is Phoenix 2 is correct, then we are talking about a configuration of two Zen 4 cores and four Zen 4c, but this remains to be verified.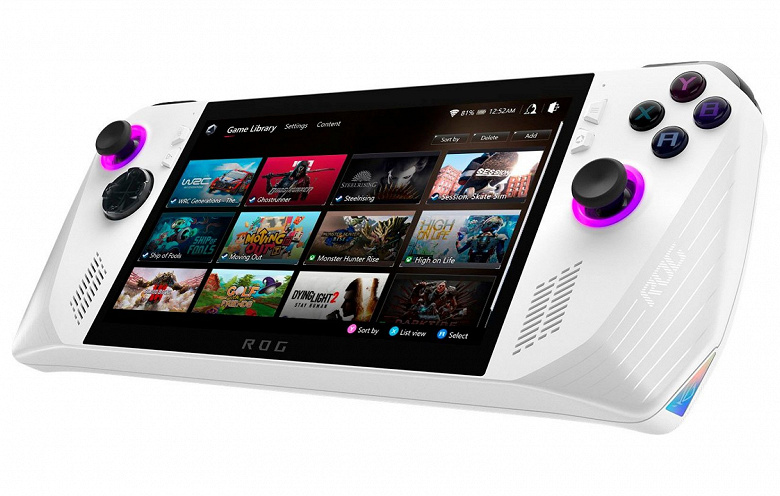 The younger version of ROG Ally is probably much inferior in performance even to the Steam Deck, but the Steam Deck starts at $400.
It is also worth saying that the younger version of the Asus console differs from the older one only in the processor. Considering that it is less powerful, it is likely that this version of ROG Ally will stand out for its greater autonomy.
`