Their body is made of wood, and the "screen" is made of gas-discharge lamps. Only 1000 pieces will be produced
The Russian studio Mundfish, the developer of the Atomic Heart game, and the Past Indicator workshop, which specializes in the production of watches using Soviet indicator lamps, presented the Capsula watch in the style of the game. As the manufacturer states:
This model was created by the greatest minds of the Soviet Union on the basis of enterprise 3826. The purpose of this development is that a working person can always keep track of time, regardless of external factors. The uniqueness of the development lies in its high-precision Soviet gas-discharge indicators IN-12, as well as in unique and precious production materials.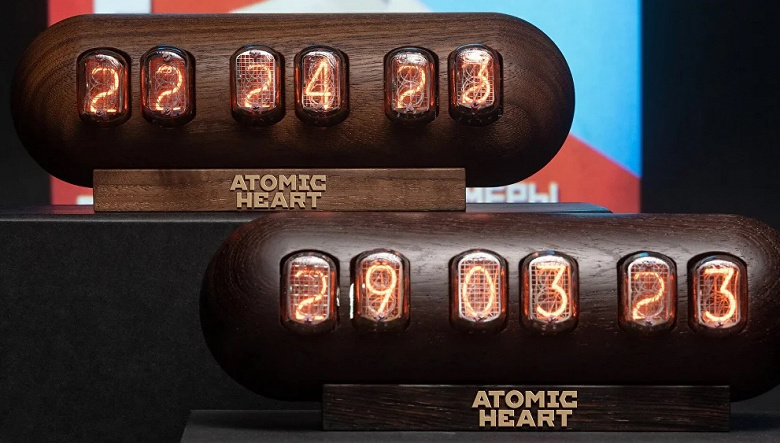 The table clock is really made in the form of a capsule. The body of the "Capsule" is made of wood (walnut and wenge), and in the future there will be options from brass coated with gold, concrete and photopolymer. Time is shown by Soviet gas-discharge lamps IN-12 – the company notes that there are only 50 thousand of them left in the world.
Atomic Heart Fans' Capsule Watch Introduced
The manufacturer's website states that only 1,000 copies of the Capsule watch will be produced, each of which will be assembled by hand. The devices come with a five-year warranty. You can pre-order a wooden model right now, its cost is 48,900 rubles. In May, pre-orders for versions of watches made from other materials will be opened. In terms of release dates, the company expects to ship the first batch of wooden clocks at the end of May, with a deadline for shipping all orders on September 1st.