The plant already assembles 530 Lada Vesta NG per day
The Russian plant AvtoVAZ is preparing to increase the pace of production of new Lada Vesta NG cars, as reported by the public "Atypical AvtoVAZ" on the social network "VKontakte".
AvtoVAZ plans to produce from May 22 to 640 Lada Vesta NG for every two daily shifts. A little over 530 of these machines were manufactured in the last week. The plant planned such a development of the production situation back in March, as we have already reported. Then it was expected that in May the assembly of Lada Vesta NG would work in two shifts and reach the production rate of 40 cars per hour.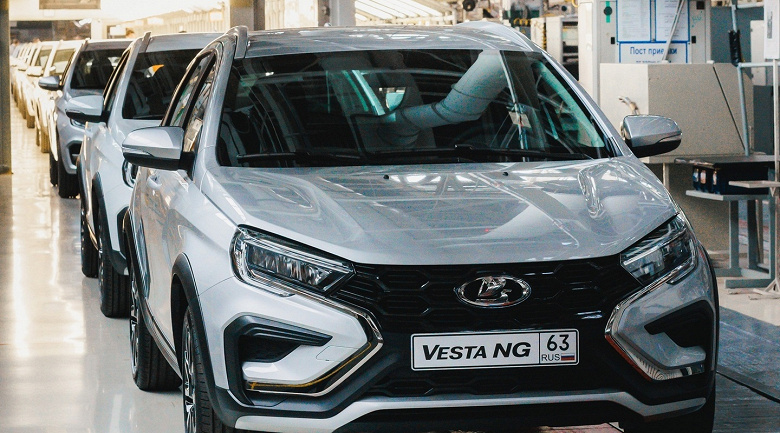 AvtoVAZ will increase production rates before the start of sales
The source adds that the first conveyor line, where Lada Vesta NG is assembled, is designed to assemble 60 cars per hour. At the same time, at the end of the year, Lada Largus is planned to be returned to the conveyor and 20 cars per hour will be assembled on the same line.
Earlier, another insider public Avtograd news reported that the Lada Vesta NG Cross sedan still returned to the AvtoVAZ conveyor .
A banner with the image of the new Lada Vesta NG and the starting price appeared on the official website of Lada in Belarus  .
`
"Atypical AvtoVAZ" in the past was the first to report the resumption of production of Lada Niva, incomplete Lada Granta and complete set of "Moskvich 3".