The price will be less than $200
Blackview has announced that the Blackview BV9300 rugged phone with an innovative laser rangefinder, flashlight and other features will be released on May 10 along with the AirBuds 10 Pro headphones.
Blackview BV9300 will receive a 6.7-inch screen with a refresh rate of 120 Hz. The BV9300 is equipped with a laser rangefinder that is accurate to 1mm and has a fast response time of just 0.3 seconds. Blackview BV9300 is equipped with a super bright 100 lumens flashlight which has SOS mode.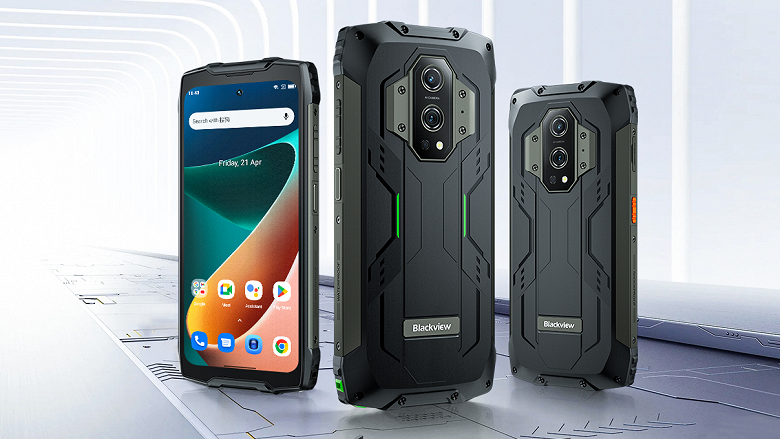 Blackview BV9300 Rugged Phone Coming May 10th
The Blackview BV9300 also features a 15,080 mAh solid state battery with 33W fast charging support. A full charge takes 3.5 hours. In standby mode, the battery will last for 1828 hours or 2 months of operation.
The Blackview BV9300 is equipped with an octa-core MediaTek Helio G99 SoC with 12GB of physical RAM and 9GB of virtual RAM (up to 21GB in total), as well as 256GB of flash memory. The BV9300 is equipped with a 32-megapixel Samsung front camera and a 50-megapixel Samsung main camera, as well as advanced ArcSoft 3.0 algorithms for brighter photos in low light.
`
It is expected that the price of new items will be up to $ 200 for the first buyers.