Pre-orders in China have already started
Xiaomi and Redmi President Lu Weibing has officially revealed the details of the new Redmi Book 14 2023 laptop, which will be unveiled in a few days.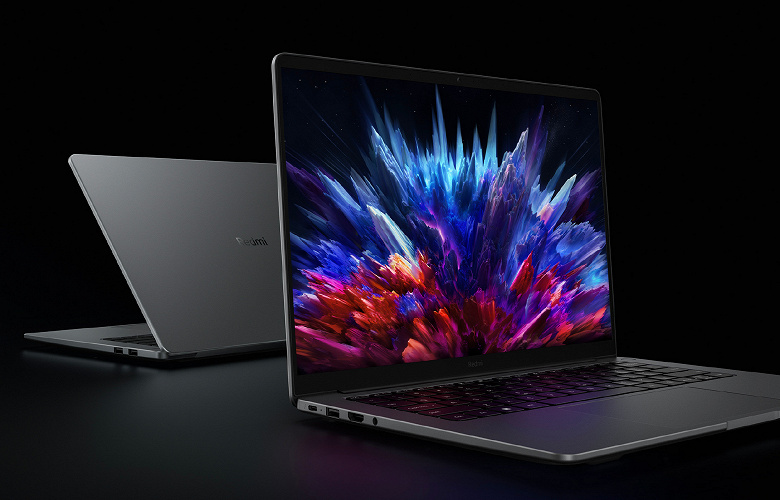 He confirmed that the all-new Redmi Book 14 2023 will get an all-aluminum body. It will weigh only 1.37 kg with a case thickness of 15.9 mm. Customers will be offered a choice of Starlight Silver and Star Grey.
He added Redmi Book 14 2023 is designed to work best with other devices, including smartphones, tablets and headphones. It supports the function of instant data transfer when synchronizing via NFC.
Brand new Redmi Book 14 2023 shown in its entirety for the first time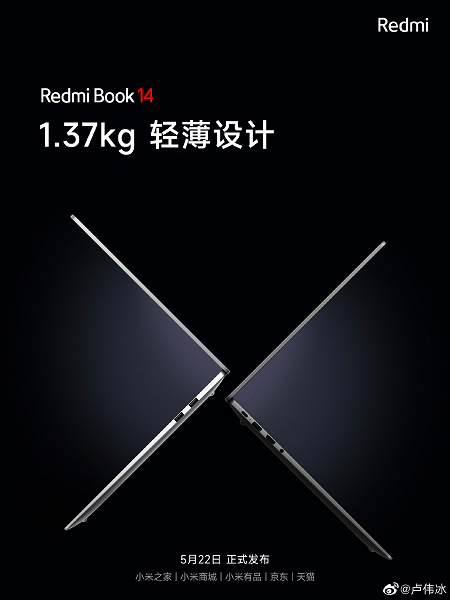 He also received four microphones, a noise reduction function, three USB-A connectors, one USB-C and HDMI, as well as 3.5 mm headphone jack.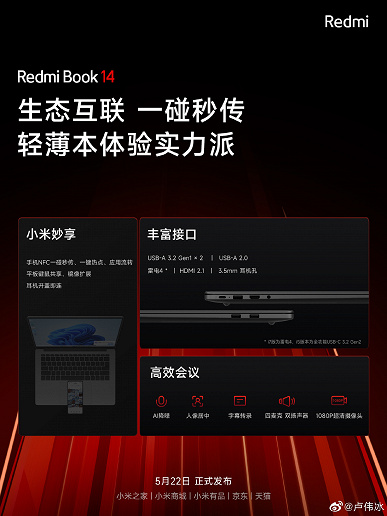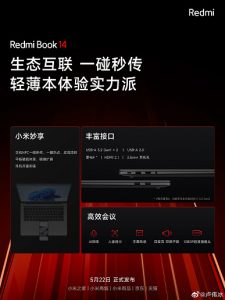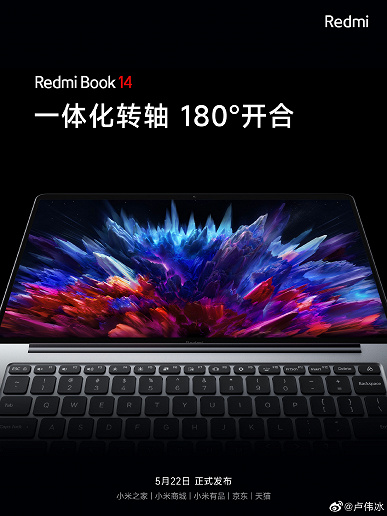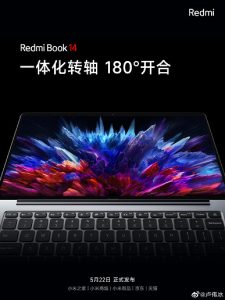 `
He recalled that pre-orders for the Redmi Book 14 2023 laptop have already begun, and the presentation is expected on May 22.