With its help, it will be possible to "shorten" web pages
Opera has confirmed the upcoming integration of the ChatGPT chatbot into the browser of the same name on PC and mobile devices. The novelty will appear in the sidebar of the browser following the support of TikTok, Telegram and WhatsApp.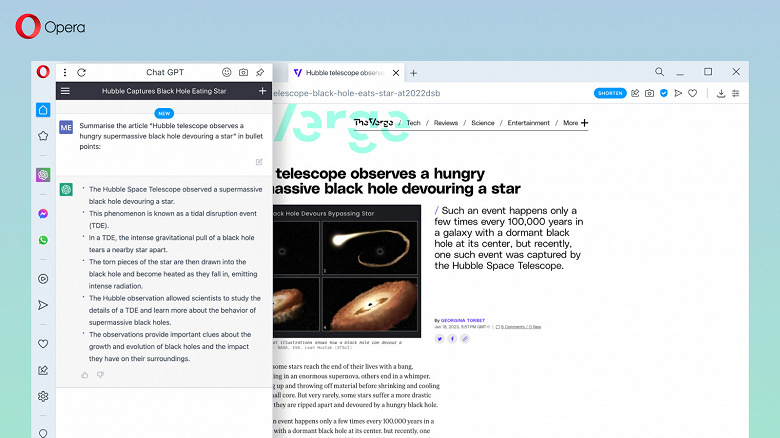 The developers are planning to add a range of AI-based features to their browser. One of the first might be the new Shorten button in the address bar. It will allow you to use AI to generate short descriptions of any web page or article. It looks like this:
It is not yet clear which languages ​​will be supported when the new feature is released and how well this system will work.
Earlier it was reported that ChatGPT successfully passed the US medical exam.