In general, everything is fine
The first autonomy tests of the Samsung Galaxy S23 Ultra showed that the novelty of the Korean giant is very good in this matter. Now this is confirmed by GSM Arena tests.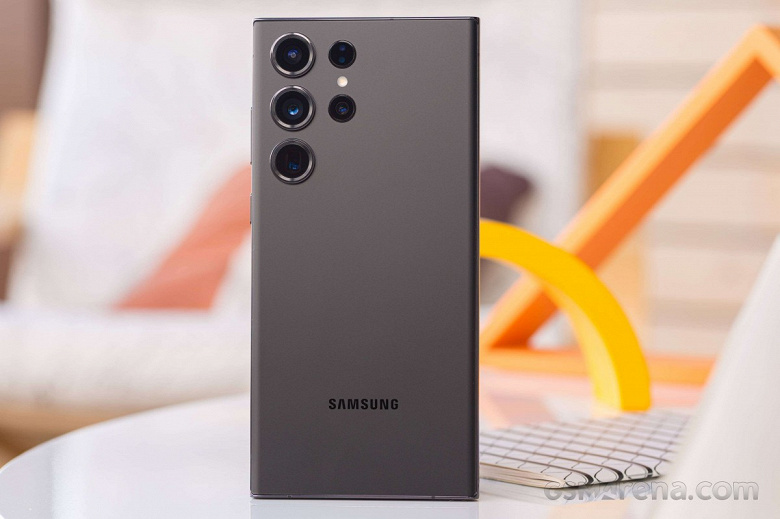 According to their testing methodology, the novelty was ahead of its predecessor in all subtests. The overall result of the S23 Ultra was 126 hours, in talk mode (on a 3G network) the device lasted 39 hours and 23 minutes, in web browsing mode, autonomy was 21 hours and 18 minutes, and when watching video, the result was 23 hours and 29 minutes.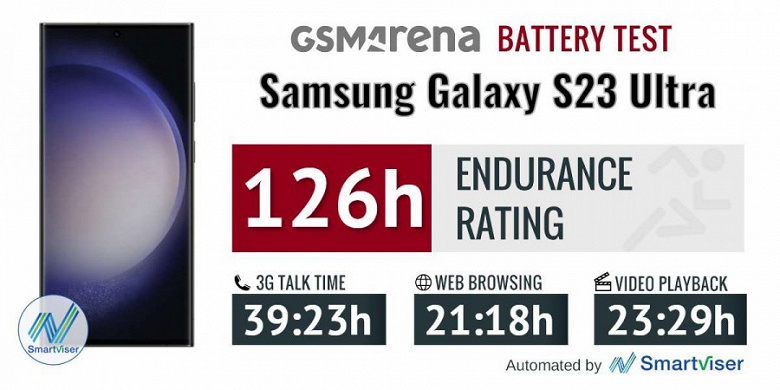 In the first case, this is 18 hours more than the S22 Ultra, in the second there is no comparison, in the third and fourth, respectively, this is an increase of four and five hours.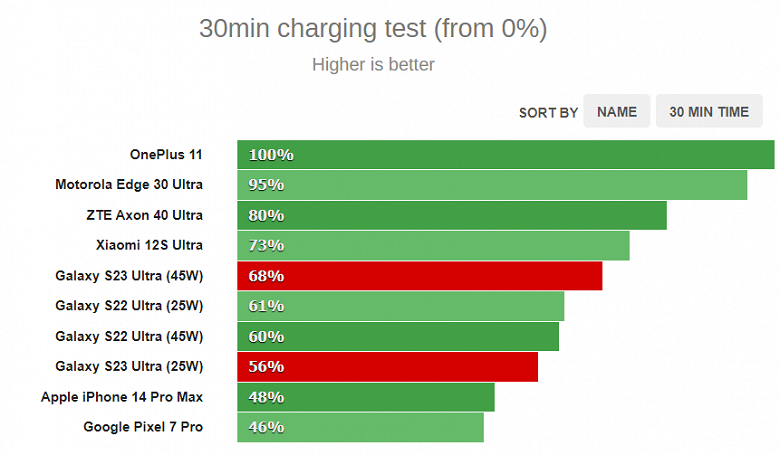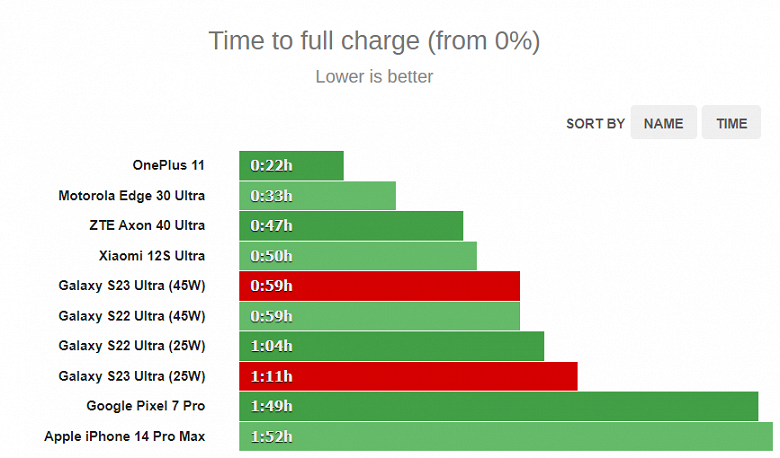 Also, the authors of the source checked the charging of new items. In half an hour, the smartphone gains 56% or 68% when using a memory of 25 and 45 W, respectively. It takes 1 hour 11 minutes or 59 minutes to fully charge in the same order. As you can see, the difference when using different charges is not very large, but still much more significant than last year's flagship.