And this is a video card that is slightly faster than the Radeon RX 6600
As soon as we managed to note that the Intel Arc A750 video card, after the reduction in price and the release of a new driver, became the best choice in its price segment , when there was information that this card can be bought almost twice as cheap as the new recommended price.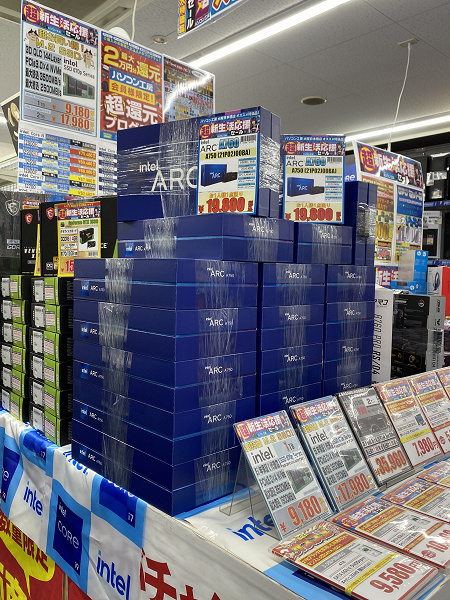 Japanese retailer Koubou_nipponba is selling the Arc A750 for just 19,800 yen, which is $150! Recall that the new recommended price of the adapter is $250, and even at this price, the A750 is the best choice in this segment. 
Of course, it is worth noting here that this is not only just one seller, but also a very limited promotion in general, so it is completely unclear whether similar offers will be made in other markets in the future. However, in any case, at a price of $ 150, the Arc A750 is not even close to equal.