The announcement of new CPUs is expected in October
The Intel Core i7-14700KF processor appeared in Geekbench 6, where it showed an excellent result compared to its predecessor.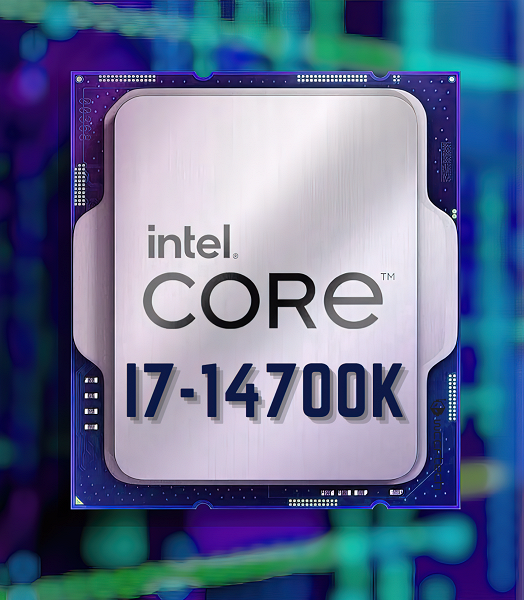 The new product scores almost 3,100 points in single-threaded mode and almost 21,200 points in multi-threaded mode. In the second case, this is close to the result of the Core i9-13900KS and higher than the result of the Core i9-13900K, which is unexpected, since the new product has fewer cores and a lower frequency. In comparison with the Core i7-13700K, there is an increase of 20%. However, the secret here is simple: the processor has been overclocked. It operated at 6 GHz versus the native 5.6 GHz. That is, out of the box the Core i7-14700K/KF will offer slightly lower performance, but now it's clear what can be achieved with minor overclocking. 
Core i7-14700KF, which is faster than Core i9-13900K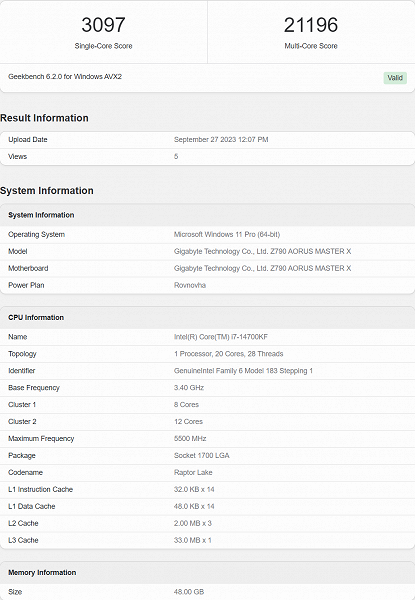 The new product will have 8 large and 12 small cores, while its predecessor has 8 large and 8 small cores. Core i7 in all variations will be the only processor in the Raptor Lake Refresh line, whose number of cores will increase compared to its predecessor. In other cases, we will only talk about increasing frequencies.