The older one failed him
A few days ago, the iPhone 15 Pro Max unexpectedly failed a durability test from the famous blogger JerryRigEverything. Now it's the turn to try out the new generation of junior iPhones.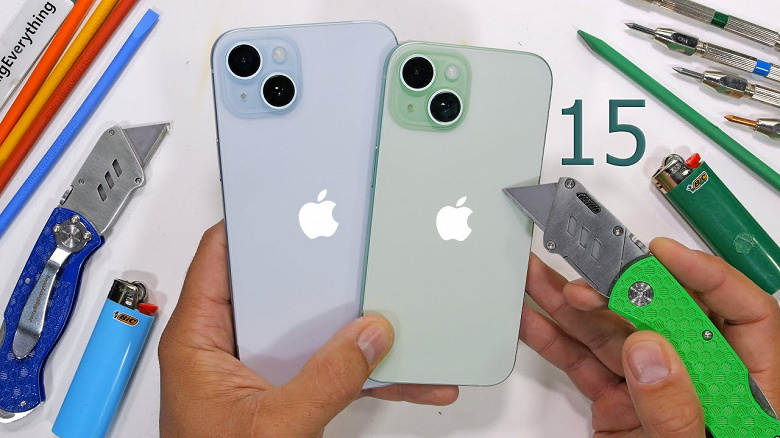 The regular iPhone 15 turned out to be stronger than the vaunted titanium iPhone 15 Pro Max.
If we get straight to the point, both the iPhone 15 and iPhone 15 Plus passed the bending test without any problems, like many generations of Apple smartphones before. On the iPhone 15 Pro Max, let us remind you, the back glass burst when force was applied, which may be due to the greater strength of the titanium frame. 
At the same time, the iPhone 15, like the older model, received the same unusually hard protective glass on the front. The material, with a hardness rating of 6 on the Mohs scale, leaves virtually no marks on it, something no other mainstream smartphone can offer, and it is not yet known how Apple achieved this.  
`