And a Gigabyte motherboard
The current generation of DDR5 memory modules does not offer very high frequencies, but overclockers help to understand what such memory is really capable of.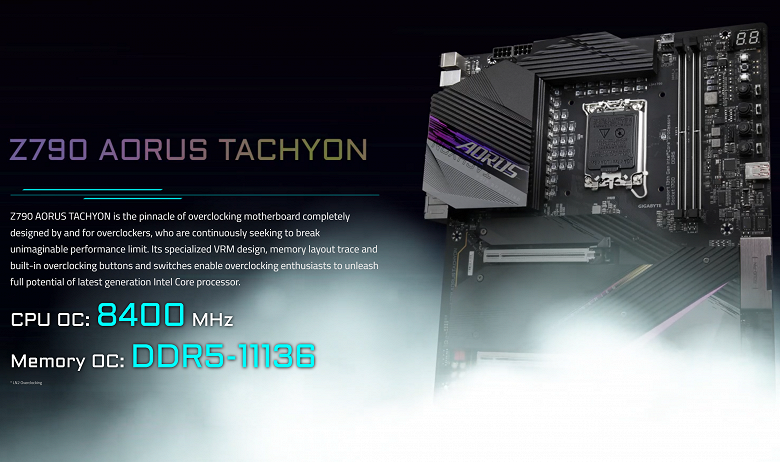 The regular overclocker Gigabyte under the pseudonym HiCookie managed to overclock the memory to an incredible frequency of 11,136 MHz (this is the effective frequency). For overclocking, the Aorus Z790 Tachyon motherboard and the Core i9-13900K processor were used.
As for the memory itself, these were Gigabyte Aorus DDR5-8333 modules. Of course, liquid nitrogen was used for such extreme overclocking. Timings have been lowered to 64-127-127-127-127-2. No voltage data.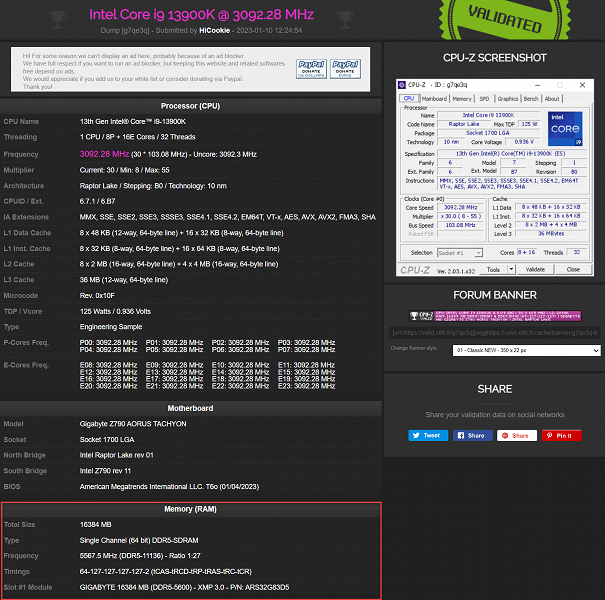 Recall that for the DDR5 standard, the maximum frequency is 12,600 MHz, and now we are approaching this value, albeit within the framework of extreme overclocking.