Cars are assembled at Avtotor
BAIC X35 crossovers have already appeared at Russian dealers, who have set a price of 1,698,900 rubles for cars with a manual gearbox. Rossiyskaya Gazeta found out that cars with a CVT will appear in showrooms from May 15 at a price of 1,750,000 rubles.
The basic version is equipped with a 1.5-liter naturally aspirated engine with 116 hp. and a manual gearbox, and the version with a CVT received a turbocharged 150-horsepower engine of the same volume. In both cases, the drive is exclusively front-wheel drive, and full is not available even on request.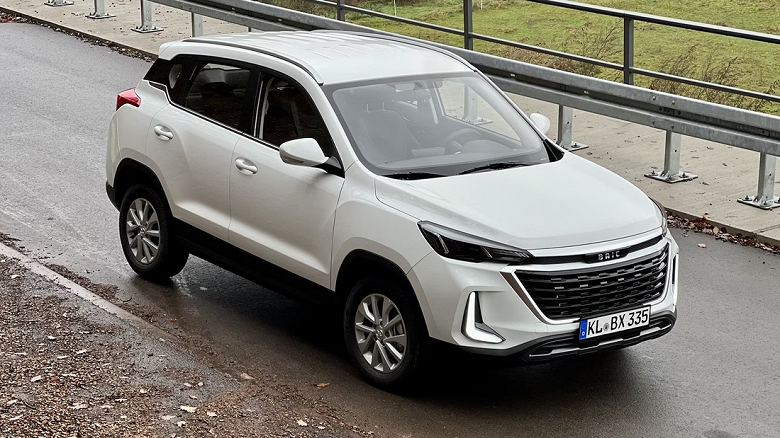 Dealers already have locally assembled BAIC X35s.
The basic equipment received LED headlights and lights, air conditioning, ABS, an electromechanical parking brake, an 8-inch screen in the center of the panel, 4 speakers, two airbags, a rear-view camera, rear parking sensors and 16-inch wheels.
In total, customers will be offered four trim levels (Fashion A, Fashion, Fashion Plus and Luxury), details of which will be discussed later.
Recall that more than a month ago, Avtotor  began production of BAIC cars , parts for which will be made in Russia. BAIC X35 and BAIC U5 Plus are initially produced on the basis of a welded and painted body with partial localization of the first level components. Starting next year, full-cycle production will be carried out, with welding and painting of bodies.
`