The display has a diagonal of 15.6 inches and is swivel
The interior of the Denza N8 crossover was first shown in official images, which showed a huge swivel screen and six seats. Recall Denza is a joint venture between BYD and Mercedes-Benz.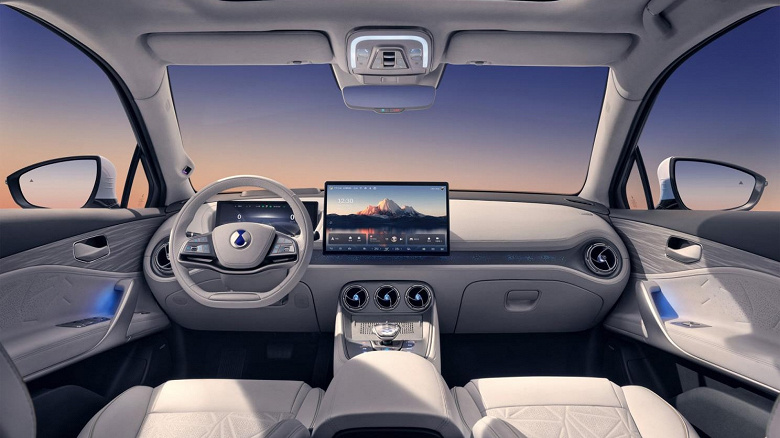 Denza N8 looks similar to Denza X in photos. The car will receive a 15.6-inch touch screen, atmospheric interior lighting, including door cards, and round air vents that vaguely resemble the Mercedes-Benz logo. The steering wheel has only two spokes. The central tunnel received a wireless charging pad and a small gear lever.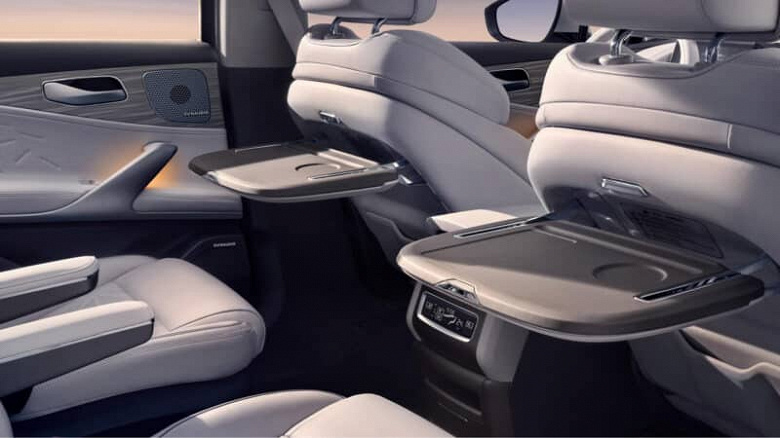 Denza N8 received six seats, tables and a huge screen
It is also worth noting that Denza N8 has a speaker system from Dynaudio. The main feature of Denza N8, which Denza X did not have, is six seats. Denza X is available in five and seven seat versions. But Denza N8 has two captain's chairs in the second row. Its passengers can also use an independent touch screen to adjust the cabin temperature. And if they need to work or eat during their trip, they have a couple of folding tables.
Denza N8 will also be available for purchase with five and seven seats. The car will be released soon.
`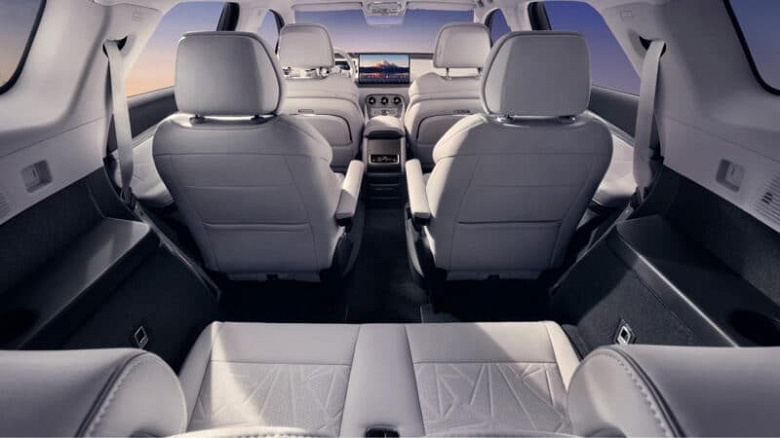 Denza N8 is a mid-size crossover with dimensions of 4949 x 1950 x 1725 mm with a wheelbase of 2830 mm. It is 59mm longer than the Denza X, and the wheelbase has grown by 10mm. Buyers will have access to four options for power plants with a capacity of up to 530 hp. in the older version with a 1.5-liter gasoline engine and two electric motors.