But Intel Arc A770 shows miracles
The pre-release record-breaking Hogwarts Legacy game will be fully available to everyone later this afternoon, but TechPowerUp has already conducted extensive testing so that everyone can understand if their PC is suitable for a new project.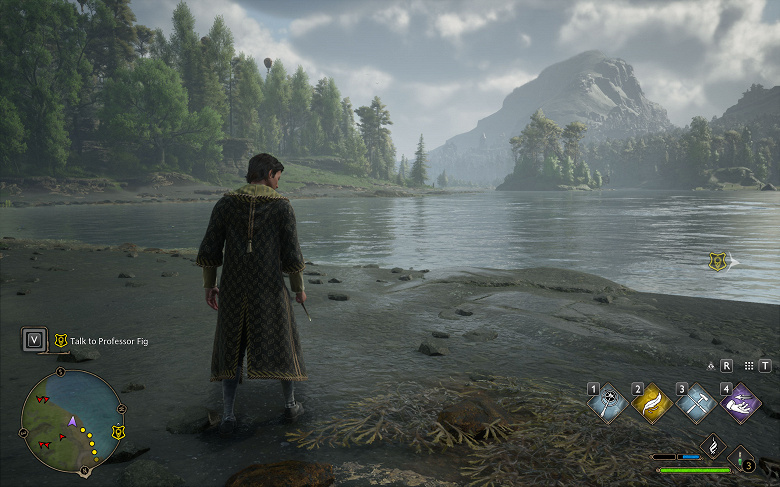 For starters, you can estimate the consumption of video memory. Already in Full HD, the game can use almost 10 GB of memory, and in 4K the figure rises to almost 12 GB. Of course, this does not mean that video cards with a smaller volume will experience some serious problems, but the very fact of such gluttony is worth attention.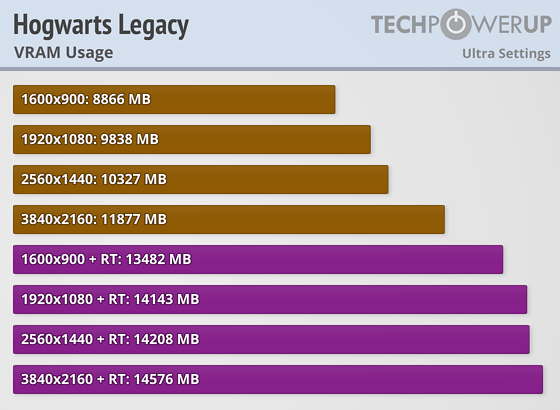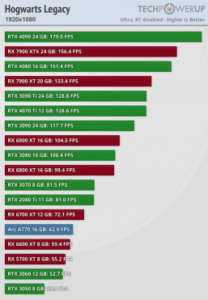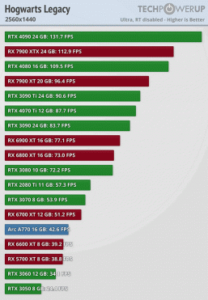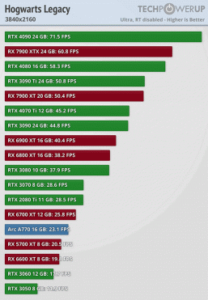 As for performance, in Full HD at maximum graphics quality settings, but without ray tracing, you can play on almost any modern video card, since even the RTX 3050 produces 36 fps. If you need the coveted 60 fps, then you need at least a Radeon RX 6600 XT or Intel Arc A770. At 2K resolution, the same RTX 3050 can no longer cope, and for 60 fps, you need at least an RTX 2080 Ti or something like that. Even the RTX 3070 only hits 54 fps.
In 4K, the game turns into a test for most video cards, and this, we recall, without ray tracing. The RTX 3070 no longer provides even 30 fps, and only two cards can show 60 fps at all: RTX 4090 and RX 7900 XTX!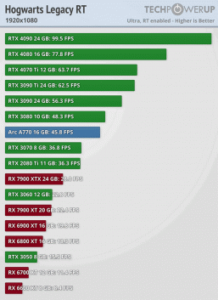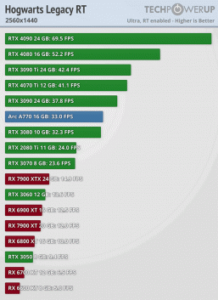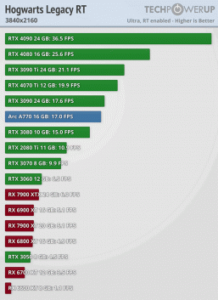 If you turn on ray tracing effects in 4K and do not activate any supersampling technologies, even the RTX 4090 produces only 36 fps, and the RTX 4080 does not even reach 30 fps. Interestingly, the Arc A770 in this mode shows itself almost on equal terms with the RTX 3090, and the RX 7900 XTX drops below the RTX 3060!