Comparison table published
Sean Pelletier, Senior Product Manager at Nvidia, shared interesting statistics about the release of new drivers for video cards, as well as stats from competitors.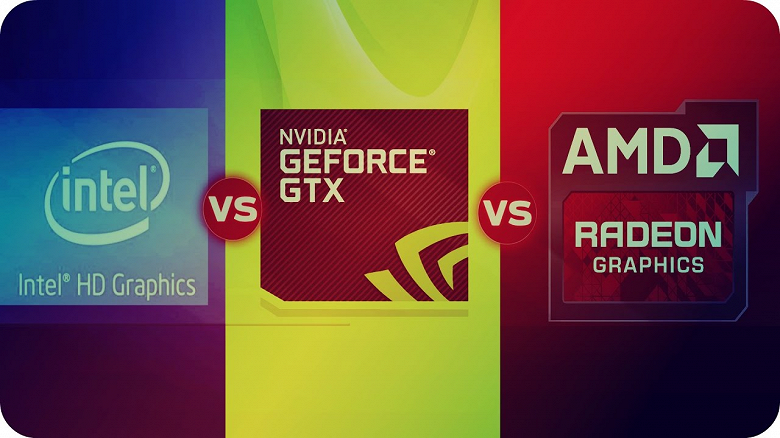 Pelletier said that Nvidia is well ahead of AMD and Intel in the release of Microsoft-certified WHQL drivers. Nvidia says it released four times as many WHQL drivers (20) as AMD (5) in 2021, and more than twice as many drivers as Intel (9). In addition, Nvidia has already released 18 WHQL drivers this year, which is three times more than AMD and Intel, which released 6 drivers each.
In addition to the number of WHQL-certified drivers, the table also includes drivers released to optimize specific games. Nvidia is way ahead of the curve here too, with 75 of these drivers released last year, while AMD and Intel released 37 and 5, respectively. This year, the results of the companies amounted to 69, 29 and 28 drivers, respectively.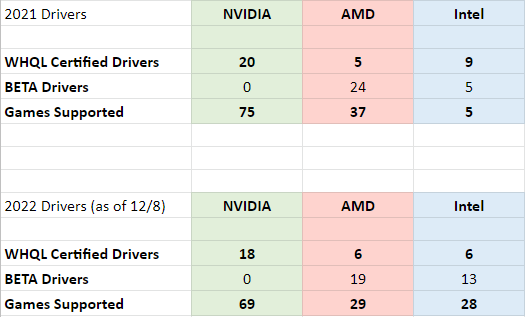 According to IT Home, the latest driver for the Intel Arc family improves performance on older solutions by almost 80%. Even with new games like Need for Speed: Unbound, performance can almost double