No launch date yet
American billionaire Elon Musk showed a new image of the Starship spacecraft, ready for the next orbital flight.
"Let Starship serve as a beacon of hope for the future," the inventor wrote on his page on the social network X, formerly known as Twitter.
A week ago, Elon Musk confirmed that his company SpaceX received permission to orbitally launch the Starship spacecraft from the US Federal Aviation Administration (FAA).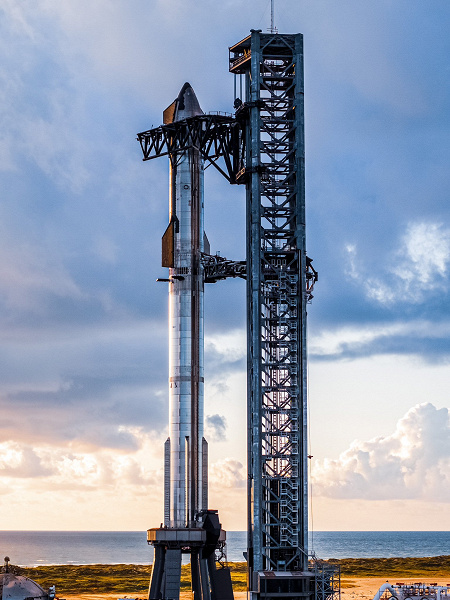 Elon Musk showed a "beacon of hope" – the Starship spacecraft, ready for launch
The rocket consists of the Starship 25 spacecraft and the Booster 9 launch vehicle, which have already passed the necessary tests.
It was previously reported that the new orbital flight of Starship will take place in October, but Elon Musk keeps the launch date secret.
`
On its first launch this spring, the rocket rose high and flew for more than three minutes, but lost several engines, caused severe damage to the launch pad, and entered a dive before being remotely destroyed.
This morning we wrote that SpaceX showed spectacular videos of the deployment of Starlink satellites and testing of Starship engines.