Will the game become more beautiful from this?
Cyberpunk 2077 was originally one of the most technologically advanced games, then path tracing was added to it, and now there is information that the Polish project may be the first game to support Neural Radiance Caching (neural radiation caching?) for path tracing.
How the technology will affect the visual component and performance is still unclear. CapFrameX software developers claim that the technology will be added to the game with the upcoming DLC. 
Even the GeForce RTX 4090 is already unable to cope with Cyberpunk 2077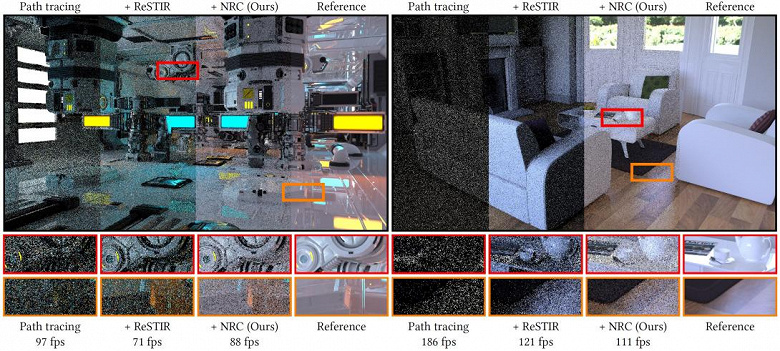 As for the technology itself, Nvidia described Neural Radiance Caching in one of its articles back in 2021. In fact, this is a method of replacing the preliminary training of the model with generalization through adaptation. In this case, the model will not be pre-trained to reflect light from specific surfaces, but will adapt on the fly and learn directly during rendering.