It is much smaller than GA107
A photo of the AD107 graphics core has appeared on the Web, on which the recently introduced popular GeForce RTX 4060 is based.  
You can see the marking AD107-400, which means a complete configuration in 3072 CUDA cores. Just as much as the RTX 4060. Probably the same GPU will receive the RTX 4050, but in this case there will be fewer active CUDA cores. 
This is the heart of the popular GeForce RTX 4060.
AD107 is a very compact graphics core by today's standards. Its area is only 146 mm 2 . For comparison: the area of ​​GA107 is 200 mm2 .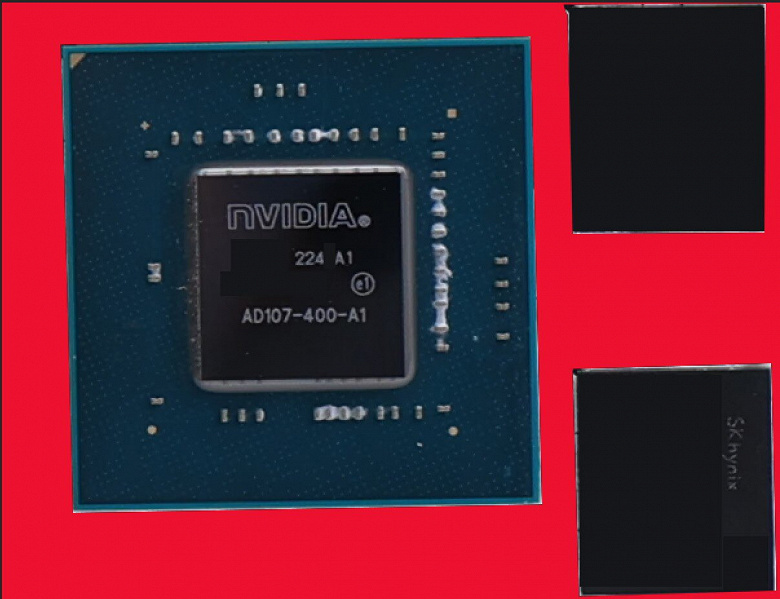 RTX 4060, recall, will be released only in July. According to Nvidia itself, the new product is only about 15% faster than the RTX 3060, while the Radeon RX 7600 is 34% faster than the RX 6600 . But for the RTX 4060 they will ask for only $ 300.  
`