It will also get a 120Hz Super AMOLED panel
Samsung introduced the Galaxy F54 smartphone last month with a 6000 mAh battery, and now the company has announced the Galaxy F34 – it will obviously be cheaper, but the battery capacity will still be the same 6000 mAh.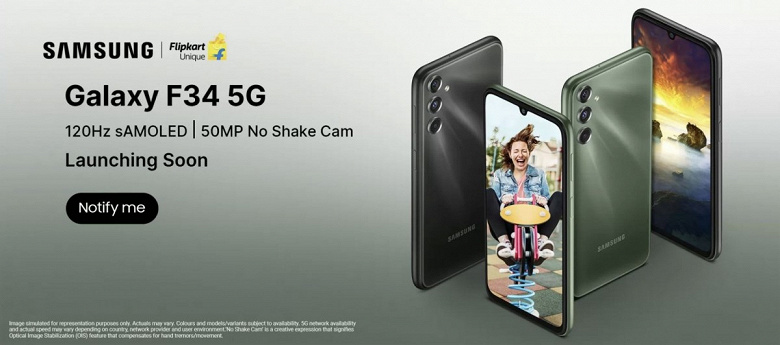 Galaxy F34 announced with 6000 mAh battery and triple camera
The Galaxy F34 will also feature a 120Hz Super AMOLED screen with a maximum brightness of 1000cd/m2. There will be three sensors in the main camera, the main one will be 50 megapixels, in the module with it there will be optical image stabilization. The camera of the device will implement the Single Take function – it will take up to four short videos or up to four photos by pressing the capture button.
Samsung promises to introduce the smartphone "soon". Apparently, the premiere will take place in the coming weeks.