Get a $100 Steam Coupon
The well-known American retailer MicroCenter has begun offering a gift to all buyers of GeForce RTX 40 graphics cards.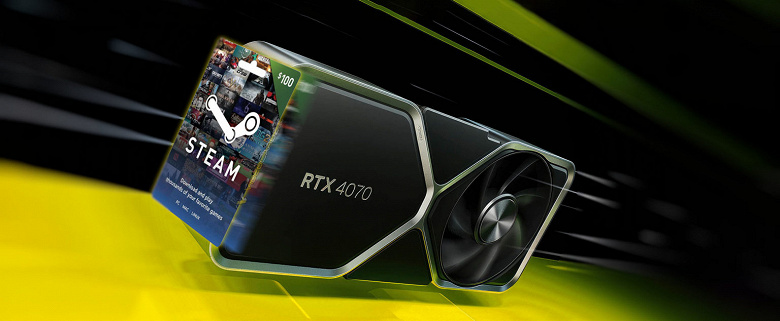 This is not an Intel graphics card , as in the case of the Japanese NTT-X, but the gift is still not bad. It's about a $100 Steam coupon. In the case of buying a new RTX 4070, it turns out that the gift corresponds to almost 15% of the cost of the adapter. 
GeForce RTX 40 video cards began to sell poorly?
Whether the promotions that have been appearing lately are due to reduced demand for RTX 40 adapters is unclear, but regarding the RTX 4070, we can definitely say that in some cases the card began to be sold at a price below the recommended price almost immediately after the announcement, which was not the case with the older adapters of the line .