he WCCF resource, citing its source, revealed interesting details about the Nvidia
GPU
of the GeForce RTX 40 Mobile line. So, the premiere of graphics accelerators of the Ada Lovelace line for laptops is expected on January 3 – earlier, Nvidia officially disclosed this date and confirmed the announcement of new 3D accelerators of the GeForce line on that day.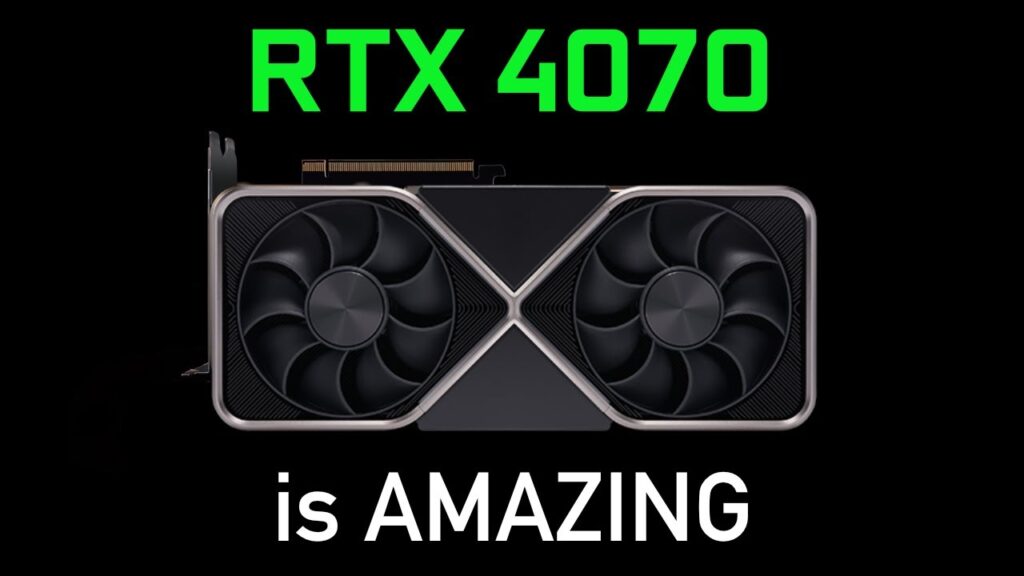 The series will reportedly include at least five models: GeForce RTX 4080 Ti (or 4090) with 16 GB of memory, RTX 4080 with 12 GB of memory, RTX 4070 with 8 GB of memory, RTX 4060 also with 8 GB of memory, RTX 4050 with 6 GB of memory. 
Interestingly, the new GeForce RTX 3050 is expected to appear along with them, the memory capacity of which will be increased to 6 GB (+2 GB). While there is still a lot of time before the announcement, so retail names may change (the story with the "wrong" name GeForce RTX 4080 with 12 GB of memory is still fresh in memory), but the catalog numbers of all five 3D accelerators (GN21-X9, GN21- X6, GN21-X4, GN21-X2) and they must not be changed.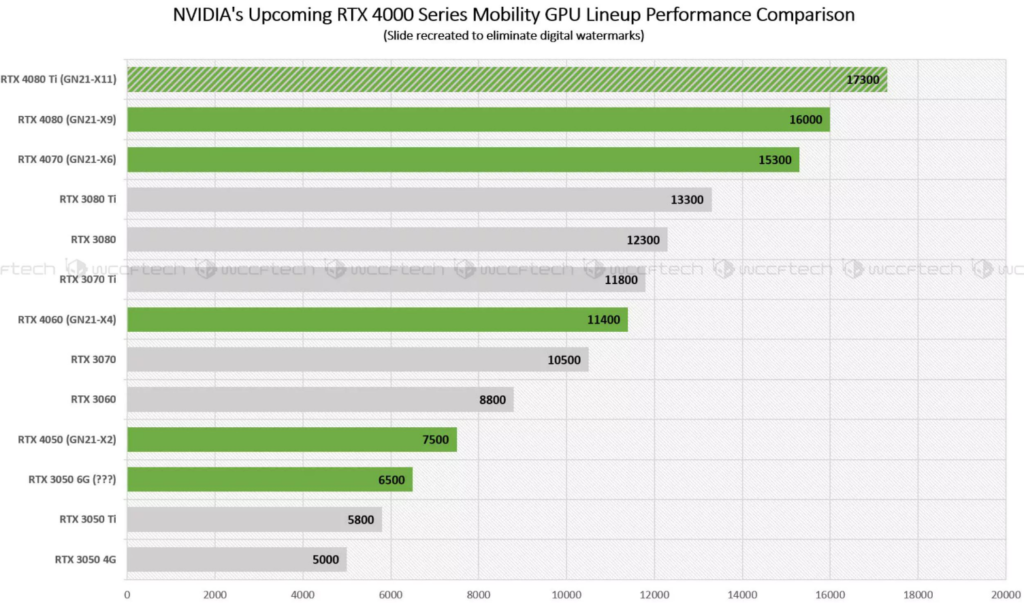 As for the performance of new products, in this regard they will noticeably add. So, for example, the mobile GeForce RTX 4070 will be 15% faster than the mobile GeForce RTX 3080 Ti, and the mobile GeForce RTX 4060 will outperform the GeForce RTX 3070 Ti. The table above clearly demonstrates how much new products will be faster than current generation 3D accelerators.
Although the premiere of the GeForce RTX 40 Mobile will take place on January 3, laptops with these accelerators will go on sale much later. It is expected that reviews of the first models with new top-end GPUs will be released only in mid-February. So laptops with GPU Ada Lovelace can be expected on the shelf only in March-April.