The new product will receive 50% more CUDA cores
The first data about GeForce RTX 50 video cards is beginning to appear on the Internet. In particular, the first rumors concern a model that can be called RTX 5090 in absentia, since it will be the successor to the current RTX 4090.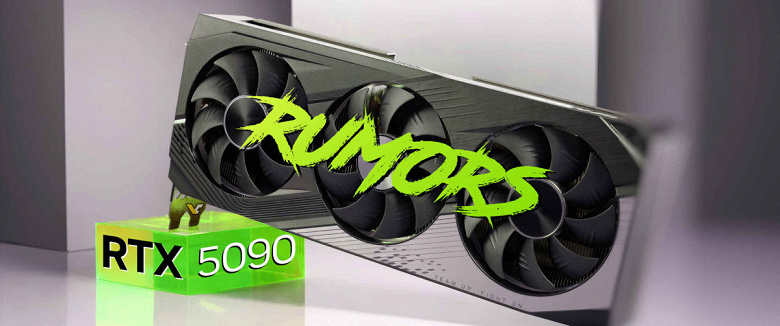 GeForce RTX 5090 will be 70% faster than RTX 4090.
So, insider Panzerlied, who was the first to share leaks about the parameters and performance of the RTX 4080 and RTX 4070 Ti, claims that from the RTX 5090, we can expect an increase in the number of computing units relative to the RTX 4090 by about 50%, and an increase in memory bandwidth by 52%, 78% increase in GPU cache (probably L2 cache), 15% increase in frequency. Collectively, this will lead to a performance increase of approximately 70%, which is very impressive compared to the already super-efficient RTX 4090. 
Let us remember that long before the release of the RTX 4090, numerous rumors and leaks attributed it to approximately a twofold increase relative to its predecessor. As a result, in practice, the increase was about 50–70%, depending on which card is considered the direct predecessor of the RTX 4090 (RTX 3090 or RTX 3090 Ti). If the story is about the same as the RTX 5090, then we can expect a real increase of about 40–50%, which is also very, very significant.