You can disable the blocker and not subscribe
Looks like YouTube is about to unleash a new round of war with ad blockers. One of the users of the service, who does not have a Premium subscription and uses an ad blocker, encountered an alert saying that ad blocking software is not allowed on YouTube.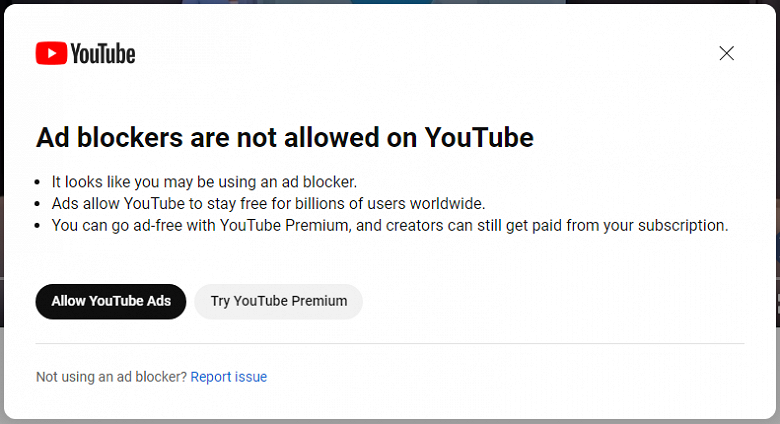 As an alternative to watching videos without ads, the user was asked to subscribe to Premium.  
Google launched a new pilot project
The user shared his story on the Reddit forums, and the moderators of the YouTube thread reported that they received confirmation from the service itself that the message received by the user was part of an experimental project. 
There are no details yet, but it can be assumed that in the future this will become the norm. In addition, Google has long been at war with ad blockers. Back in 2016, the company banned such extensions for Chrome, and about a year ago it defeated the popular YouTube Vanced app, which blocks ads on YouTube for users without a Premium subscription.  
`