This is an adaptive change in vibration intensity
The Pixel 7a smartphone, as it turned out, in addition to all its advantages, stands out with one new unique feature that debuted on it. It's about a feature called Adaptive alert vibration. 
Google Pixel 7a debuted a new unique feature Adaptive alert vibration
This is a function that adjusts the vibration intensity of the smartphone depending on its position in space. 
So, if the smartphone is stationary and faces the screen up, the vibration intensity will be reduced. It is assumed that in this case, the smartphone is somewhere on the table, the user sees the display, and strong vibration is simply useless. True, unfortunately, it is impossible to regulate how much the vibration intensity will decrease.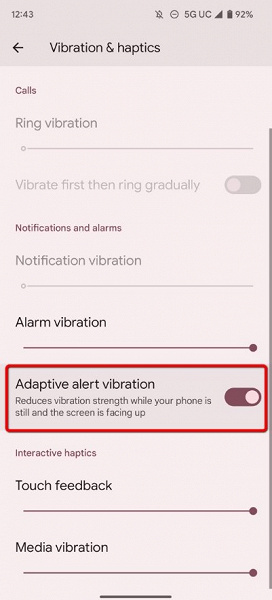 Recall that Pixel smartphones allow you to adjust the vibration intensity in a range of four levels, but the new feature allows you to rely on automation. 
`