Unleash Your Creativity with the GoPro Hero12 Black
Capturing Life's Moments in Stunning Detail
GoPro has once again pushed the boundaries of action cameras with the launch of the Hero12 Black, a vlogging powerhouse that redefines the way you capture your adventures. Packed with exciting features like 5.3K HDR video, AirPods support, and the Max Lens Mod 2.0, the Hero12 Black is set to revolutionize your content creation experience.
Introducing the Hero12 Black
An Immersive Vlogging Experience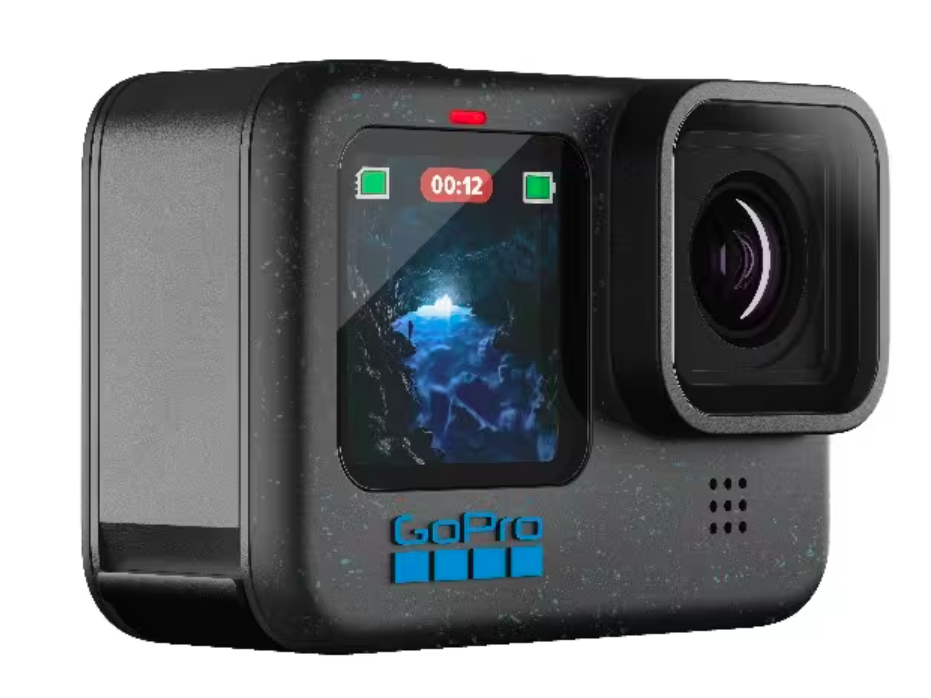 GoPro's latest flagship camera, the Hero12 Black, is here to take your vlogging game to the next level. Starting at just Rs 45,000, this compact marvel is designed to record stunning high dynamic range (HDR) video in up to 5.3K resolution.
`
Extended Battery Life
Never Miss a Moment
The Hero12 boasts 2x longer runtimes compared to its predecessor, thanks to a redesigned power system. Now, you can capture more of life's exciting moments without worrying about running out of power.
Seamless Audio Integration
Connect Your AirPods and More
With support for Apple AirPods and various Bluetooth audio devices, the Hero12 is the perfect companion for vlogging, narration, and voice commands. Say goodbye to tangled wires and enjoy crystal-clear audio.
Advanced Video Control
GP-Log and Optimized Encoding
Experience more control and precision in your video editing with GP-Log and available LUTs. Plus, enjoy smaller image and video file sizes without compromising on quality.
Max Lens Mod 2.0
Wider Field of View, More Possibilities
The Hero12 comes equipped with the Max Lens Mod 2.0, offering the market's widest 177° field of view at 4K resolution and 60 frames per second. Explore three FOV settings for your unique creative vision.
Vertical Capture Mode
Perfect for Social Media Sharing
The updated user interface includes simplified controls and the new Vertical Capture Mode, catering to vertically-oriented social platforms. Share your content seamlessly with your audience.
Pre-Order Now
Be the First to Experience the Hero12
The Hero12 Black and Hero12 Black Creator Edition are available for pre-order at Rs 45,000 and Rs 65,000, respectively, through Amazon, Flipkart, Croma, Reliance Digital, and Vijay Sales. Pre-orders start on September 13, 2023, at 6:30 PM IST, while the Max Lens Mod 2.0 will be available for sale in November.
FAQs on GoPro Hero12
What is the resolution of the Hero12 Black's HDR video?

The Hero12 Black can record HDR video in up to 5.3K resolution.

Can I use AirPods with the Hero12 Black?

Yes, the Hero12 Black supports Apple AirPods and other Bluetooth audio devices.

What is GP-Log, and how does it benefit video editing?

GP-Log is a feature that offers more control and color grading options in post-production, enhancing your video editing capabilities.

When can I pre-order the Hero12 Black?

Pre-orders for the Hero12 Black start on September 13, 2023, at 6:30 PM IST.