The same goes for the back glass.
The first test of the strength of the new flagship Samsung – Galaxy S23 Ultra has appeared on the Web. The device, although it received the latest tempered glass Gorilla Glass Victus 2, but if it accidentally falls on concrete or, for example, tile with the display down, it will not save. So, in the experiment, the display crashed during the first fall on concrete from the height of the belt (that is, about a meter). Obviously, it is better to carry such an expensive phone in a protective case.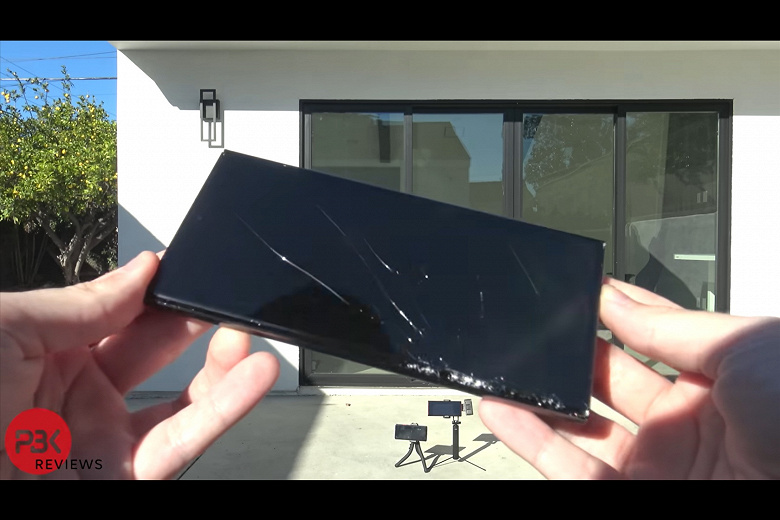 Despite the fact that the display crashed, it continued to work properly. The glass of the rear panel is the same: it broke during the first fall on concrete and from the same height.
The Galaxy S23 Ultra passed the water resistance test without any complaints, since it was carried out before the glass was broken. By the way, Gorilla Glass Victus 2 is scratched in much the same way as Victus – an object with a hardness of 8 on the Mohs scale.